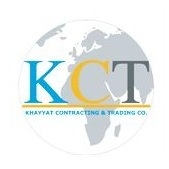 Doha, Qatar, February 17, 2015 --(
PR.com
)-- What is the AGIIS-Index?
The Arcadis index measures the world's top 41 countries with the greatest potential for infrastructure investments. The most recent findings reaffirm Singapore's 1st place position along with Qatar in second and the UAE climbing a position over Canada to settle in third. It is worth noting, for the first time the U.S. and UK have entered the top 10, an optimistic indication that their economies are improving respectively.
Despite Qatar's hydrocarbon enriched positions the country is also very capable of harnessing its own private investment. Qatar has relied on access to cheap debt to finance investment. Looking ahead, there are expectations that the government will seek to diversify funding streams further, accessing capital market finance to support spending plans.
Qatar-based CEO Moataz Al-Khayyat of Khayyat Contracting & Trading forecasts:
Total infrastructure investments in Qatar breaching the $200bn mark within the next decade. Moataz Al-Khayyat, CEO of Al Khayyat Contracting and Trading, a leading international design and build company headquartered in Doha, said that Qatar's state funding alone has been estimated to reach $160bn. Mr. Moataz Al Khayyat believes, however, that additional investments will pour in from the private sector to complement what the government is doing to boost infrastructure development in the country.
The Arcadis report noted access to finance will be critical for the top-tier countries to scale up investment, including Qatar. In Qatar and the UAE, national vision strategies, combined with major international events, such as the FIFA World Cup 2022 and Dubai's 2020 World Expo, have led to expectations of peak spend in the next four to five years.
Almost half of the investment planned relates to transportation, with every major city in the region planning to build a metro system with lines being constructed simultaneously in a relatively short period of time. At the same time ports, airports and a heavy rail network are all under construction leading to increased competition for resources. The key risk in these markets therefore is inflation in construction resources from manpower and specialist skills to construction commodities.
"While the future prospects for Qatar's infrastructure projects market look promising, supply and construction cost issues will eventually surface and must have to be addressed," said Moataz Al Khayyat. "Al Khayyat is currently developing many projects, and is feeling the burden of rising construction costs. By Al-Khayyat's estimates, prices of construction materials have increased by as much as 5-10 percent in the last twelve months," he said.
In its "Qatar: Avoiding the Inflation Bubble" report from 2012, Arcadis predicted that construction inflation could reach 18 percent between 2016 and 2019. However, given overall investment levels around the region mean up to 20 percent construction inflation is more probable. This is compounded because of the firm deadlines around projects related to Qatar's 2022 FIFA World Cup and Dubai's 2020 World Expo.
Moutaz Al Khayyat's portfolio of construction projects:
Mr Moataz Al Khayyat's company has some 20 construction projects underway in the Doha region in Qatar, with a total workforce of about 10,000 workers. KCT recently launched the Al Khayyat Academy for Training, a facility to train construction tradesmen and unskilled laborers, as well as foremen and supervisors in 10 trades.
CEO Mr. Mohamed Moataz Al Khayyat | Moataz Al-Khayyat | Moutaz Al Khayat | Mohamed Moataz Al Khayat | Business Portfolio:
Mr. Moataz Al Khayyat Business Portfolio -
www.FranklinndRose.co.uk/#!case-studies/cx8t
Al Khayyat Contracting and Trading: www.khayyat-qa.com
Email: info@khayyat-qa.com
Franklin & Rose | Digital Content Solutions.
Contact Information
Editor: Martin Hymas
Website: www.FranklinandRose.co.uk
Business News: FranklinandRose.wordpress.com