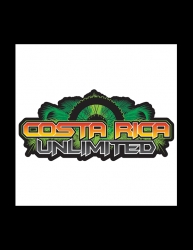 San Jose, Costa Rica, March 06, 2015 --(
PR.com
)-- Costa Rica Unlimited, the premiere off-road dirt bike motorcycle tour company, is proud to announce the addition of two (2) new unique tour experiences; the Dual-Sport County Crossing and the X-Treme Adventure Package, both set to launch April 3, 2015.
Costa Rica Unlimited continues to offer the most popular packages; the 'Out-N-Back' and 'Loop Tours'. The addition of the new tours caters to casual sightseeing riders and hard-core adventurers who crave non-stop adrenaline.
The new, as well as current, tours offer dirt bike riding perfection from single track to fireroads and everything in between. Guests ride new Yamaha WR250/WR450F's from sea level to 10,000, to active volcanoes, race wide open across the beach and can even spin a few laps on a private mx track.
For the growing market of Dual-Sport riders, the new Dual-Sport Country Crossing offers a mild-mannered tour crisscrossing this incredible Central America country. Riders experience stretches of fire-roads and pavement through villages to points of interest such as Arenal Volcano and Manual Antonio National Park. Guides maintain slower speeds and the emphasis is on miles covered and destinations visited.
The X-Treme Adventure Package features many of the Out-N-Back elements with hard-core single-track riding and additional adventures on the off days. Riding days are mixed with adventures including Waterfall Repelling, Surfing, Crocodile Feeding and White Water Rafting.
Experience what the worlds top riders, leading aftermarket companies and virtually every off-road magazine has seen first hand; experience off-road riding perfection, experience Costa Rica Unlimited.
If you're a motorcycle enthusiast add Costa Rica Unlimited to your Bucket List. For pricing and details please visit www.costaricaunlimited.com and follow CRU on Twitter (@CostaRicaUnltd), Instagram (@CostaRicaUnlimited) and Facebook (www.facebook.com/CostaRicaUnlimited), #ridecostarica.
Costa Rica Unlimited is the premier off-road motorcycle tour company in Costa Rica. Ride endless technical single track or miles of sightseeing fireroads over mountains, across rivers, down the sands of the Pacific. Yamaha WRs, US Guides, Oceanfront accommodations and the most incredible off-road dirt bike riding anywhere on earth.
Push Marketing, a marketing, public relations, and advertising agency headquartered in Orange County, CA., provides revenue-impacting services to action sports businesses. With twenty years of corporate and small business experience, Push creatively and consistently markets to every medium; connecting businesses with targeted audience.