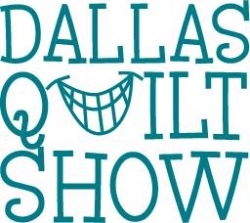 Dallas, TX, March 04, 2015 --(
PR.com
)-- The Quilter's Guild of Dallas has announced that its 34th annual "Dallas Quilt Show" will be held at Dallas Market Hall, 2200 Stemmons Freeway, Dallas, Texas, on March 13-15, 2015. Over 400 quilts will be on display, as well as a select group of wearable art garments. The show theme category, Funny Quilts, will include nearly 30 quilts designed to tickle your funny bone. Admission to the show is $10, $9 for seniors, and admission includes free parking. Show hours are 10 a.m. – 5 p.m. both Friday and Saturday, and noon- 5 p.m. on Sunday.
Special exhibits at the show will include quilts created by Plano-based quilt artist Richard Larson, hand pieced and hand quilted works of art by Lois Stoltenberg of Newton, Kansas, and works by Mason County quilt artist, Debbie Geistweidt. There will even be a wooden quilt made by Dallas woodworker Dan Chenault.
No quilt show is complete without a vendor mall, where visitors can purchase items ranging from quilting fabrics, sewing notions and machines to antique quilts and embellished clothing. The Dallas show will feature over 130 vendors, many of whom will offer demonstrations of quilting and sewing techniques. Platinum Sponsor for the show is Thomas Sewing Center of Mesquite, Texas.
The 2015 show judges are Lisa Erlandson, Gerald Roy, and Karen K. Stone. They will be awarding nearly $7000.00 in cash prizes to show entrants. Two of the judges will be presenting lectures during the show.
Gerald Roy, quilt appraiser, collector and quilt historian of note will be presenting two lectures on Friday. At 11 a.m., he will present "Quilts and Color/The Museum of Fine Arts, Boston – Spring 2014," a discussion of the concept and color theories of the quilts on display in that exhibit. At 2 p.m., he will offer a sequel to the morning lecture, consisting of a slide exhibition of quilts included in the Boston Show.
At 11 a.m. on Saturday, popular Texas quilter Karen K. Stone will present a "trunk show" of her award-winning quilts. She is a noted author, workshop leader and designer known for her mastery of color and complex design, and probably best known for her paper-piecing work.
Saturday afternoon, there will be a live auction of nearly 100 miniature quilts created and donated by members and friends of the Dallas Guild. Proceeds of the auction will benefit the Vickery Meadow Youth Development Foundation, a nonprofit that provides educational and enrichment opportunities for the 7500 children of low-income families living in the Vickery Meadow neighborhood just northeast of the intersection of North Central Expressway and Northwest Highway. The proceeds will be used to purchase books for the children to maintain their reading skills over the summer.
The Quilter's Guild of Dallas, Inc. is a non-profit corporation with over 500 members from the greater Dallas area. The Guild was founded in 1979 by Helena Hibbs with the purpose of preserving the heritage of quilting, being a source of information and inspiration, and in general perpetuating a high quality of excellence in quilting. This show helps accomplish these purposes as well as funding the Guild's educational, endowment, and service projects throughout the year. The Dallas Quilt Show is known and respected nationally as one of the largest all-volunteer run quilt shows. In past years, the Show has averaged over 8000 in attendance.
The 2015 Guild President is Bonnie Ambrose and the Vice President – Show is Judy Kriehn.
More information is available on the 2015 Dallas Quilt Show website: http://www.quiltersguildofdallas.org/quiltcelebration2015/default.htm