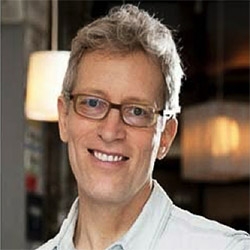 New York, NY, March 25, 2015 --(
PR.com
)-- 67 Wine announces the next installment of it's new 67 Wine-Book Club, to be held Friday, March 27th, from 5-7PM at their store, hosted by Eric Asimov.
67 Wine-Book Club is an interactive wine experience that invites customers to read a chosen book, then taste wines with the author.
Eric Asimov, acclaimed chief wine critic for the New York Times and author of "How To Love Wine: A Memoir and Manifesto," will host this free wine tasting. This will be the first ever tasting at 67 Wine hosted by a New York Times wine critic. The tasting is open to the public*, and no reservations are required.
Mr. Asimov selected wine to highlight the theme that "this is the greatest time in history for wine, with more wines made in more styles from more grapes than ever before." The wine chosen "reflects this great diversity." Those who attend will sample five interesting wines while learning the stories behind them.
This theme, that we are in a golden age of wine, is one of the topics in Asimov's most recent book How To Love Wine: A Memoir and Manifesto. Copies of the book will be available for purchase and signing.
Eric Asimov's weekly column appears in the Food section of The Times.
Before he started writing full-time about wine in 2004, Asimov wrote primarily about restaurants and food. He created The Times' "$25 and Under" restaurant reviews in 1992. In 2013, he was inducted into the James Beard Foundation's Who's Who of Food & Beverage in America. Last August, The New York Times launched Wine School, a monthly column that invited readers to drink and discuss wine with Eric Asimov.
For more information about the tasting with Eric Asimov or their weekly free tastings, please visit
67Wine.com
.
Established in 1941, 67 Wine & Spirits is "New York's most trusted wine shop." Located at 179 Columbus Avenue, New York, N.Y. (corner of 68th Street).
*Please bring proof of age. You must be at least 21 year of age to attend.
Contact: Sadie Flateman
Sadie@67wine.com
(212) 724-6767