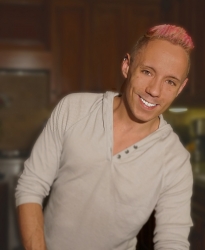 Los Angeles, CA, March 25, 2015 --(
PR.com
)-- With today's consumers scrutinizing the chemicals in skincare products, the organic skincare industry has taken off, leaving big-box-stores and department stores worldwide scrambling to find new organic companies to fill their demand. Z Skin Cosmetics seems to be the newest name on their list, the young CEO said "I never thought my products would actually be this successful, obviously to the person who creates them it's the best thing in the world, but its kind of like everyone thinking they have the world's greatest pet."
In the past 5 months, Z Skin Cosmetics has been exponentially successful, already generating international sales, and becoming a globally recognized brand for organic hair and skincare products. However, with the rush of customers and worldwide sales, soon followed corporations wanting to buy out the young entrepreneur, Zamo said "I kept getting offered contracts from these leading cosmetic companies from around the world, to buy my formulas from me and sell them as their own. I never started doing this for the money, and the joy I get from my company is worth way more to me than they can offer me. This time when I was contacted, I just took my time returning the call thinking they just wanted to offer me money for my formulas, I guess you just never know."
The 25-year-old is now in negotiations with other large-chain cosmetics companies, offering to carry his products within stores spanning across the entire globe, he said "I was contacted to sell my products in small pharmacy chains in a few countries, it was that opportunity that caught the eye of the big name stores. I would never have thought when I started making products for my acne and hair loss, that it would turn into this, it is absolutely surreal to be given these opportunities."
Within the past 5 months, Zamo went from making himself organic products in his kitchen, to a worldwide successful cosmetics company. Z Skin Cosmetics has already won multiple awards around the world, appeared on talk shows and news shows, radio shows, magazines and newspapers around the world and is now set to become a department store brand. The hard working and passionate 25-year-old entrepreneur has taken his own problems, mixed it with some hope and courage and has created a truly triumphant American Dream success story.