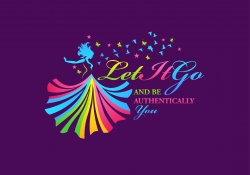 Orlando, FL, April 04, 2015 --(
PR.com
)-- "The retreat will be three days of extensive transformational experiences that also includes fun and practical activities," said Brown, who along with her business partner Awareness Leadership Expert Debbie Forcier-Lynn, is one of the two featured speakers.
Let It Go and Be Authentically You
will feature 18 hours of training, coaching and mentoring, as well as 72 hours of self-care, including sessions on body, mind and spirit empowerment, and personal and professional expansion. Professional women wear many hats and often lose themselves in the process of juggling with many roles. Belinda and Debbie will provide group coaching and lead experiential activities in a safe and nurturing space to empower the attendees. Brown said the retreat also will include meditation techniques, yoga and other fun activities to reconnect with oneself.
"If you feel drained, are frustrated or overwhelmed by your responsibilities or feel limited about where you are in your life, then this retreat is for you," she said. "Between 40 and 50 woman are expected to attend the inaugural event and we're already planning similar events for 2016 in the US and overseas since she sees the need in France, her home country, in Canada and in Europe.
The event will gather about 30 to 50 women and is offered for a $99 Retreat fee.
Total Alignment Partners focuses on corporate alignment and executive coaching in addition to host local and national events to support the leaders of the organizations they work with all year long.