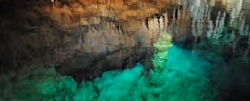 Los Angeles, CA, April 08, 2015 --(
PR.com
)-- The makeup industry has changed over the past few years after mineral makeup has become the newest trend. According to statistics, about 68% of all makeup users have already converted to the new makeup trend. Mineral makeup has become a huge movement due to the skin perfecting properties of the minerals, and the ability to add coverage without clogging pores.
Ryan Zamo, just 25-years-old has stumbled onto
new minerals that will change the mineral makeup industry forever
, he said, "The minerals form underwater near the base of volcanoes, it was pretty awesome to get to learn more about the properties in them after I found them." The minerals contain high amounts of anti-aging properties with the added ability to help sooth irritated skin, redness and inflammation.
The discovery of the new crystallized minerals are now the leading ingredients in Zamo's mineral makeup line, he added, "The colors of the raw crystals are unbelievable, and due to the high amount of mixed minerals in them, the colors range all over the rainbow, making it perfect for makeup." The new line of luxury mineral makeup also includes grounded silver, gold and pearl, which are known to have extraordinary affects on the skin.
The 25-year-old is no stranger to having success with exotic organic ingredients; his hair care line and skincare lines have both reached international success and have won awards around the world for their unprecedented results.
Zamo's company Z Skin Cosmetics, was started just last year, as he began to make products to combat his cystic acne and hair loss issues, he said, "I was tired of trying everything on the market with no results. I just gave up, but my parents are well rounded in the organic field, my mom is a plant biologist and horticulturist and my dad grew up in Budapest, Hungary where he would use herbs and oils to heal skin and hair problems as a child."
The young entrepreneur has become a globally recognized brand in 6 months for his unprecedented organic skincare and hair care products. Now, with his newest discovery, it seems his mineral makeup line may just parallel the past success of his skincare and hair care products.