Raising Incredible Kids Coming to Riverview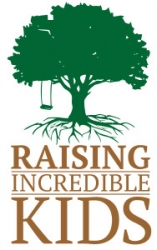 Riverview, FL, April 21, 2015 --(
PR.com
)-- This ministry is focused on today's parents and transforming families by creating dynamic family unity and a legacy that spans generations.
RIK provides parents with biblical principles along with practical instruction that allows you to create a family that is characterized by love, unity, obedience, grace, sharing, discipline, ministry, discipleship and an others-oriented view.
You and your children will learn to see and love Jesus in a whole new way.
What's amazing is that the benefits go well beyond just your family unit. Because these characteristics are contrary to most families today, others will instantly notice the difference and be drawn to it. Your family actually becomes a witness to God's love and grace.
Join South Bay Church Friday, April 24, 6:30-9pm and Saturday, April 25, 8:30am-12pm. Childcare available upon request - space limited. $25 per person or $50 per couple, couples are encouraged to attend together.
Testimonials
"The world's statistics say a blended family is more likely to end in divorce than a traditional family. I believe this class equipped us with the essential tools that I feel is going to prove that statistic wrong!"
"This class has changed the way I interact with my son and husband. We are sharing God's word, communicating better as a family and spending more quality time together."
"An awesome example of how the husband/wife dynamic functions."
Contact
South Bay Church
Karen Speicher
813-677-0721
www.southbay.cc
jim@raisingincrediblekids.org
Senior Pastor David Speicher

Contact