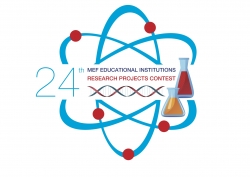 Istanbul, Turkey, April 29, 2015 --(
PR.com
)-- Regarded as one of the leading international science competitions amongst high schools in the world, MEF Education Institutions' International Research Projects Competition aims to attract skillful students in science and support young innovators. Marking this year its 24th anniversary, the organization committee has completed its review for qualified scientific innovation projects.
Hosted this year by the MEF University at its new Maslak Campus, the competition will include a wide range of innovations, from facial expression controlled mechanical arms to special mine ventilation systems, from extra durable cement panels resistant against explosions to next-gen fuel batteries, from new curing methods against cancer to new treatments of upper respiratory infections diseases, and from innovative new foods for diabetic patients to new methodologies applicable against the treatment of the Alzheimer disease. The organization will be held between May 5 and 8, 2015 at MEF University, Maslak Istanbul Campus.
Among the total of 771 innovative projects, the qualifying 91 innovations will compete this year, representing 25 different nations. Including students from Turkey, 162 participants from Albania, Azerbaijan, Belarus, Bosnia and Herzegovina, Bulgaria, Croatia, Northern Cyprus, Dubai, Georgia, Hungary, Kirgizstan, Kosovo, Lithuania, Macedonia, Malaysia, Philippines, Poland, Romania, Serbia, Slovenia, Sweden, and Turkmenistan, will compete in the fields of physics, chemistry, and biology for the top spots in this high school competition.
More detailed information about "MEF Educational Institutions International Research Projects Competition" can be found at
www.mefproject.com
About MEF Education Institutions
MEF Schools have been founded in 1996 with a vision to establish an innovative and pioneering model in education. MEF Schools premises, built in compliance with scientific, technological and aesthetic standards on a covered area of 36,000 m2, offer nursery, elementary school and high school education with a student-oriented understanding. The willing students who reach a certain performance level may receive the IB (International Baccalaureate) Certificate Program in MEF High School, Turkey.