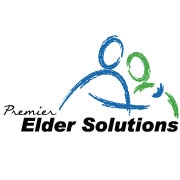 Overland Park, KS, May 16, 2015 --(
PR.com
)-- Employee Elder Care Commitments Cost U.S. Employers $34 Billion Annually.
Premier Elder Solutions, LLC today announced its Indiegogo crowdfunding campaign to address a growing, unmet problem impacting employers, employees and adults alike taking care of elderly, terminally ill or permanently disabled friends and family.
Premier Elder Solutions, LLC strives to save families stress, time and money to allow them to focus on the care of their loved ones. Premier Elder Solutions, LLC's mission is to give families the tools needed to effectively manage care. According to the US Census Bureau, with 35,000,000 people currently age 65 in the U.S., and 10,000 people a day turning 65, this part of our population will increase to 80,000,000 by the year 2020.
According to a survey of at-risk working caregivers for the National Alliance for Caregiving and AT&T, prepared by: Matthew Greenwald & Associates, Inc:
* Today, 60 million Americans provide family caregiver services, which equates to 1 in 5 households providing care for a family member.
* 68% of family caregivers are employed outside the home.
* $450 billion in unpaid contributions are given by family caregivers.
* The US Department of Labor estimates over 30% of employees are providing care for a loved one. The impact of this activity to employers is realized through: workday interruptions, absenteeism and worker attrition.
Premier Elder Solutions, LLC addresses these costs by allowing families to efficiently share conversations, information, documents and activities associated with providing the best possible care for their loved ones. Premier Elder Solutions, LLC is solving the increasing costs associated with elder care responsibilities.
"At Premier Elder Solutions, our job is to provide electronic, secure tools for families to create, store and share information about the care of their loved ones. Premier Elder Solutions, knows the difficulties a person encounters trying to share communications from providers with each family member on a daily basis. Premier Elder Solutions, is working to give families a better way to stay connected." (Mark Tyrrell, President, Premier Elder Solutions, LLC.)
Premier Elder Solutions, LLC is a wholly owned subsidiary of MSE Web Enterprises, LLC.
Media Contacts:
Susan Tyrrell
Chief Executive Officer
Premier Elder Solutions, LLC
913-908-3042
Susan.Tyrrell@premiereldersolutions.com