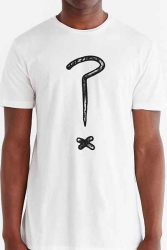 New York, NY, May 22, 2015 --(
PR.com
)-- The iconic music venue on Sunset Boulevard is announcing a collaboration with Urban Outfitters for a new line of tee shirts. The line, made of six different graphics captures the historic rocker style and history of the famed location, which has welcomed rockers across generations including Joey Ramone, Tom Petty, Johnny Cash, Bruce Springsteen, The Strokes, The White Stripes, Iggy Pop and many more.
Custom designed for Urban Outfitters and printed in Los Angeles, this new tee shirt line features the famous logo like the "What?" Johnny Depp own signature and tattoo and other well known logo. Soft knit cotton construction features a banded crew neck finished with a lightly faded printed logo at the front.
The price: $34.00. To see the full Urban Outfitters Viper Room collection, visit
http://www.urbanoutfitters.com/urban/catalog/search.jsp?q=viper+room#/
About The Viper Room: The Viper Room is a music club located on the Sunset Strip in West Hollywood, California. It was opened in 1993 by actor Johnny Depp. The club became and remains a favorite hangout for Hollywood's most popular young actors and musicians. The Viper Room continues to host music of multiple genres, including metal, punk rock, and alternative rock. The club is currently owned by Harry Morton, the son of Hard Rock Cafe co-founder Peter Morton
About Urban Outfitters, Inc.: Urban Outfitters, Inc. is an American multinational clothing corporation headquartered in Philadelphia, Pennsylvania. It operates in the United States, Belgium, Canada, Denmark, France, Germany, Ireland, the Netherlands, Sweden, and the United Kingdom. Their targeted group is young adults aged 18 to 28. The company has additionally collaborated with designers and luxury brands on several occasions. Urban Outfitters manages five separate brands, including its namesake, Anthropologie, Free People, Terrain, and BHLDN; together, the brands operate over 400 retail locations worldwide.Today, it sells its product to approximately 1,400 specialty stores and select department stores. Other than that, merchandise is sold directly to customers through websites, mobile applications, catalogs and customer contact centers. As of January 31, 2015, total of 238 Urban Outfitters stores are operating, in which 179 are located in the United States, 16 are located in Canada and 43 are located in Europe.