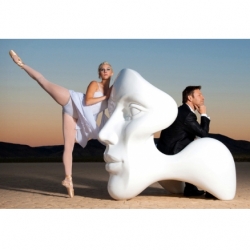 Las Vegas, NV, May 28, 2015 --(
PR.com
)-- Icon Sculpting Art Studio Event
Icon Sculpting is hosting an open art studio event with guest artists Mycki Manning and Daniel Miller. They will be sharing a behind the scenes look at the process and design of their fine art, commercial sculptures and private commissions. This working art studio will be open to the public only during this special event, regular hours are by appointment.
Evgeni Vodenitcharov of Icon Sculpting has created many of the large sculptures that give the Las Vegas strip it's distinct look.
Their works include Tao's Buddha, the Siren of Treasure Island, the facades of the Venetian, the Diablo's Cantina she-devil and many more.
Art Studio Event:
Icon Sculpting Art Studio
4560 S. Arville St. #C-1
Las Vegas, NV 89103
Sunday, May 31, 2015
4pm - 10pm
Please RSVP: IconSculpting.com@gmail.com
www.IconSculpting.com
To learn more about Icon Sculpting, you can also contact Evgeni Vodenitcharov directly at: evsculpting@gmail.com
Icon Sculpting Art Studio
Phone: (702) 768-5147
Email: IconSculpting.com@gmail.com
PR Contact: Teri Alexander (805-390-2810)
PR Contact Email: LivingArtPR@gmail.com