Global Facility Management & Construction Promotes Stacy Brown to Vice President, Strategic Planning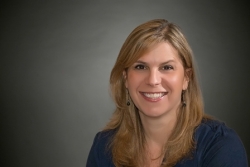 Melville, NY, July 11, 2016 --(
PR.com
)-- Global Facility Management & Construction is pleased to announce the promotion of Stacy Brown to Vice President, Strategic Planning. In her new role, Stacy will influence the direction of future business, including internal policies and procedures.
Stacy has been with Global for 2 years and brought with her many years of experience in the facility management industry. Prior to joining Global, Stacy was an essential member of the executive team at ServiceChannel for 15 years. There, she worked closely with retailers, restaurateurs and management companies doing everything from product management to client relations. In addition, she has experience working for a large retailer in their Real Estate, Construction and Facilities departments which rounds out Stacy's extensive experience in all things facility management.
Since Stacy's first day with Global in 2014, she has believed in and expanded on her long-term partnerships with clients. Her unique experience in the industry brought additional perspectives to Global, enabling the company to continue its' growth year after year. "I am extremely honored and excited about this opportunity. The energy of the team at Global is contagious and makes the hard work fun," Stacy said. "We get to work with amazing clients to drive innovation and success for both of our companies. We are about more than fixing and building for our clients; we are learning and teaching every day."
Lauryn Blank, CEO of Global Facility Management & Construction said, "We are very fortunate to work with Stacy. Her experience and knowledge has made her a true asset to our company. We are confident that in her new role she will continue to be a powerful force and great collaborator on our Global team."
About Global Facility Management & Construction
Global is a leader in the facility management industry performing superior remodel, rollout, repair, cleaning and construction services throughout the United States and Canada. Operating with its own proprietary software, they offer clients free access to view all work orders, reports and other relevant information. In addition to their relationships with more than 10,000 technicians, they also self-perform services throughout major cities in the US allowing them to offer the lowest possible prices and the highest level of communication with the most reliable technician performance in the industry.
http://www.gfm247.com
Contact
Global Facility Management & Construction
Sean Blank
866-213-2337
www.gfm247.com

Contact