Gallery at Marina Square Presents INTO THE LIGHT by Guest Artist & Photographer Gregory Siragusa
Gregory Siragusa presents his Photography show INTO THE LIGHT in Gallery at Marina Square in Morro Bay, California.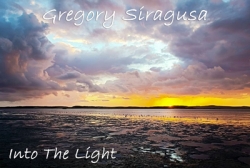 Morro Bay, CA, June 30, 2015 --(
PR.com
)-- Guest Artist:
Gregory Siragusa
Type of Art:
Photography
Show title:
"INTO THE LIGHT"
Exhibition Dates:
July 1 Through July 29, 2015
Opening Reception:
Friday, July 10th from 5pm to 8pm
Where:
Gallery at Marina Square, 601 Embarcadero, Suite 10, Morro Bay, CA 93442
Contact:
805-772-1068
How Much:
Free
Artist's Statement for Gregory Siragusa
Gregory Siragusa is a photographer whose work captures a variety of subject matter representing nature, performance and architecture. Greg's work focuses on subjects that can be subtle, grand or commonplace. Living on the Central Coast and traveling around the world has resulted in a myriad of tremendous adventures for himself and has aligned his philosophies with those of Jean-Luc Godard in mind; Photography is truth.
Gregory states, "Consider that all art is comprised of 3 primary components; subject, form and content. Upon understanding this, the viewer can begin to appreciate that photography can be used as a tool to capture not only a moment but also to communicate a sense of the sublime as well. I believe that ultimately, photography is more than the technical use of a camera; it is at its essence, the science of capturing then freeing light."
Contact
Gallery at Marina Square
Gregory Siragusa
805 801 1155
www.galleryatmarinasquare.com

Contact