Social Spy App Gives Teachers and Parents New Way to Anonymously Monitor Social Talk on Twitter
Mokumax founder and Twitter fanatic offers sneaky way for parents, teachers, and anyone else interested in spying to anonymously monitor Twitter users without the user ever knowing. Teachers, parents, spouses, and sports fans will love the simplicity of this Twitter enhancement. No Twitter account is required to create your own custom list of Twitter users and tweets. Everything is anonymous so there is no need to sign up for Twitter.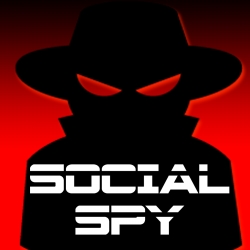 Carlisle, PA, June 23, 2015 --(
PR.com
)-- Social Spy (
socialspyapp.com
) is the only tool that allows you to anonymously use Twitter. Follow users and favorite tweets for later without notifying the user of your activity. No Twitter account is required. Social Spy users also do not have to worry about the user blocking them.
Parents can monitor your kid's Twitter activity without getting blocked. Favorite tweets without the user being notified. Favorited tweets are saved on the cloud for safe keeping. If the Twitter user deletes the tweet you still have access to the original post.
For teachers, there is no debate that your students are smart and savvy when it comes to social media. If you follow their account they will block you or let everyone else know what your account is and blacklist you. Using Social Spy allows you to spy on your students while remaining completely anonymous. Know what is being said before you hear it in the hallways.
Husbands/Wives need not fear for the worst. Put your mind at ease by following your spouse without being found out yourself! View their Twitter profile, tweets and followers.
Sports fanatics can use Social Spy as a great way to simplify the view for your favorite Twitter users. For example, search for "Cleveland Cavaliers" and all the Cav's Twitter accounts will be available for you to follow. Customize your Twitter experience with only tweets from the Cavs or your favorite sports teams.
Track your "ex" and find out what your ex-boyfriend or ex-girlfriend is posting on Twitter about you by following their account anonymously.
Metrics
Mokumax has over 13,000 users and believes this app will be quickly adopted based on their current user base.
Mokumax has been 100% privately funded and has just begun seeking Series A funding.
Founders
Mokumax, LLC was founded by Craig Kelley in Carlisle, PA.
Company
Social Spy is the product of Mokumax, LLC. Mokumax has been specializing in Twitter apps and marketing since 2010. It's most notable product is the Twitter Grader.
Contact
Mokumax, LLC
Craig Kelley
(951) 665-8629
http://socialspyapp.com
For additional information: http://mokumax.com

Contact