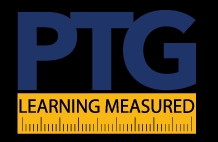 Germantown, MD, June 19, 2015 --(
PR.com
)-- PTG International, Inc., a small, Hispanic-owned training evaluation consulting firm, has received 8(a) certification from the Small Business Administration which it will hold until the year 2024. PTG expects that its participation in the 8(a) Business Development Program will expand their ability to offer automated learning measurement solutions to government agencies.
While new to the 8(a) program, PTG has served as both a prime and a subcontractor to Federal and State agencies since 1997. Notable clients include the Internal Revenue Service, Customs and Border Protection, the Food and Drug Administration, the Transportation Security Administration, and the Maryland Transit Administration.
PTG's primary area of expertise lies in measuring, analyzing and communicating the impact and effectiveness of training, using both the Kirkpatrick 4-Level Framework and Business Partnership Model. PTG also has expertise in applying the Phillips ROI model which enables training stakeholders to measure their training value in monetary terms.
"Receiving our 8(a) certification gives our company a great opportunity to continue to develop our business and strengthen our teaming relationships," said Eugene de Ribeaux, President and CEO of PTG International. "In addition, 8(a) certification gives us an additional tool to successfully compete for government contracting business and introduce additional federal agencies to our training evaluation methodologies."
The 8(a) Business Development Program is a business assistance program for small disadvantaged businesses. The 8(a) Program offers a broad scope of assistance to firms that are owned and controlled at least 51% by socially and economically disadvantaged individuals. The programs helps thousands of aspiring entrepreneurs to gain a foothold in government contracting.