Indy Women Fitness 2015 — National Institute for Fitness and Sport and Indianapolis Fitness and Sports Training Bring a Day of Fitness to Indy Women
The National Institute for Fitness and Sport (NIFS) and Indianapolis Fitness and Sports Training (IFAST) is pleased to partner together for the Indy Women Fitness 2015.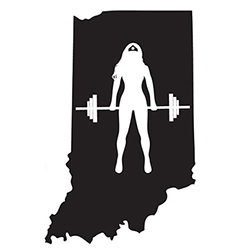 Indianapolis, IN, June 25, 2015 --(
PR.com
)-- July 18, 2015 from 8:30 a.m. – 5 p.m. at the National Institute for Fitness and Sport (NIFS) 250 University Blvd., Indianapolis. Spots are limited and registration is required. To find out more about the day's events or to get registered visit
indywomenfitness.com
.
Join Indy's leading fitness professionals for a day of fitness and healthy living topics designed for women. For female fitness enthusiasts and those just starting the journey to a healthier lifestyle, Indy Women's Fitness 2015 will be a day of inspirational fun, motivational speakers and hands-on training with local strength and fitness coaches.
Listen and learn from one of the top women in the industry, Girls Gone Strong co-founder, Molly Galbraith. She will coach participants on how to revolutionize their self-talk and life-choices into a life that serves you physically, mentally, spiritually and emotionally.
IFAST co-owner and the head strength coach for the Indy Eleven, Mike Robertson, will break down many fitness misconceptions and teach attendees to transform cookie-cutter exercises into powerhouse elements catered to one-of-a-kind-needs. Physical Therapist, IFAST co-owner and Men's Health Next Top Trainer judge, Bill Hartman, will teach women how to be strong, stable and healthy for a lifetime. NIFS Personal Trainer, Kris Simpson, and Fitness Center Manager, Tony Maloney, will present topics covering shoulder health, core fitness and creating the perfect personal fitness program. Local celebrity and emcee, Debby Knox, will be sharing her inspirational story of finding her way to fitness, health and personal development.
"Designed specifically for women, by some of the best minds in fitness and wellness today, the IndyWomen Fitness event is the first of its kind to be held in this great community," says Tony Maloney, NIFS Fitness Center Manager. "Helping women train, learn and live an inspired life is the main focus of this awesome event. You can expect to walk away with many proven ways to help change your life."
NIFS media contact, Trudy Coler (317) 274-3432, email tcoler@nifs.org. IFAST contact Angela Tuell, 410-430-9518, email aatuell@gmail.com.
National Institute for Fitness and Sport is a non-profit organization committed to enhancing human health, physical fitness and athletic performance through research, education and service.
IFAST, the official strength and performance team for Indy Eleven soccer, coaches clients with personalized programs to build lean, strong and athletic bodies. In addition, the training facility offers physical therapy to help clients find non-surgical alternatives to eliminate pain and maximize their quality of life. IFAST, one of the 10 top gyms in the U.S. according to Men's Health and Women's Health magazines, opened in Indianapolis in 2008 and offers personal, semi-private and team training options. Learn more at indianapolisfitnessandsportstraining.com, like us on Facebook IFast or follow us on twitter @indyFAST.
Contact
National Institute for Fitness and Sport
Trudy Coler
(317) 274-3432
www.nifs.org
250 University Blvd
Indianapolis, IN 46202

Contact