TurnItUp Media to Launch New Video Advertising Model
New CPD (Cost per Download) advertising model is slated to show major improvement for advertising click-thru rates.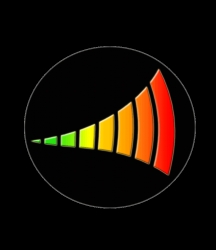 San Luis Obispo, CA, December 04, 2007 --(
PR.com
)-- Responding to a greater need for more effective advertising, TurnItUp Media, LLC, a pioneer innovator in video advertisement services, announced the creation of its blended advertising model called "the Blended Marketing Redeux™." This patent pending advertising system enables advertisers to reach consumers through a hybrid target marketing system. "To truly reach consumers, you must be able to get to know them on a very personal level and this is where traditional advertising models fail," said William Fleming, President and Founder of TurnItUp Media.
Television and Radio has proven itself to be a rather sufficient method for advertising because consumers are getting something they want. However, television and radio have also proven to be ineffective because people get up and leave the room or change the channel when commercials come on. Fleming states, "In order to truly capture the audience's attention and the coveted opted-in user specific preferential target data, one must provide an in-the-hand tangible asset to the consumer." Conchango, a Media Consultancy Firm found that an increasing number of consumers are happy to tolerate advertising if it means they receive content for free.
TurnItUp Media's new CPD advertising model enables advertisers the ability to reach consumers with 'free music downloads' as the tangible asset. The World is evolving and there is no two ways about it: Consumers are demanding new ways of getting multimedia for free and piracy is just a continual battle being fought without any real positive resolutions.
To sum everything up, TurnItUp Media provides a method for advertisers to reach consumers through the gift of music. While or after a user downloads a music file, a 20-30 second highly targeted video advertisement will be presented to the user. To finalize the music license, a user must enter the security code within a specific time frame at the end of the advertisement. At the end, users get their music, advertisers get seen and artists get paid.
For online advertisers looking to whisper into the ears of consumers with a much better branding authority than TV and other online advertising techniques, you should consider TurnItUp Media.
For more information on TurnItUp Media, visit www.TurnItUpMedia.com or Contact Cade Osborn, Director of Client Services for additional information. 888-598-7778 x6142
###
Contact
TurnItUp Media, LLC
Cade Osborn
888.598.7778
www.turnitupmedia.com

Contact