Launching a Robo-Advisor, CrowdFunding Portal or FinTech Business? Read This First. You'll Launch Quicker If You Do.
In the heart of Silicon Valley in California operates FinTech Associates, a boutique FinTech Engineering & Consulting firm dubbed the "McKinsey equivalent for FinTech" which has taken startups and established Financial Services players from FinTech idea to market solving a major problem given the shortage of engineering talent. But even better, they have experienced FinTech Entrepreneurs that partner with you to launch your Robo-Advisor or Equity CrowdFunding Portal at the speed of a startup.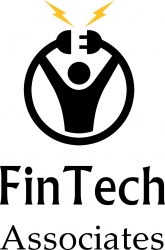 New York, NY, August 25, 2015 --(
PR.com
)-- There is a lot of hype about FinTech in general given the passing of the JOBS Act in 2012 (aka equity crowdfunding legalization) and it's most recent "mini-IPO" enactment (i.e. Title IV) otherwise known as Reg A+ in June of this year. Similarly, 17 states have approved intrastate crowdfunding exemptions that enable anyone to invest in any business and 21 states will soon follow with similar rules. Income and Net Worth limits may still apply but you don't have to be accredited to invest like a venture capitalist anymore. According to a recent annual report by Massolution, crowdfunding is expected to hit close to $40Bn in capital raised this year after doubling in size year over year. To put this into perspective, "If Americans shifted 1% of the $30 trillion dollars held in long term assets to small businesses via crowdfunding, it would amount to 10 times all of the venture capital invested in 2011," says the Author of Locavesting, Amy Cortese. That'd be $300 billion dollars which makes this conversation relevant to any firm trying to launch an equity crowdfunding portal where investors can buy stock or lend to privately held businesses of which there are 28MM in the US that also represent 99.7% of all employers. For examples of online crowdfunding portals, a simple Google search for FundRise, AngelList, OneVest and Prosper should provide notable examples. Even Solar City has gotten into this game by issuing solar bonds that are being crowdfunded by the public. The problem is, how do you go about building your own crowdfunding portal which brings forth not only engineering challenges, but also financial, legal and regulatory hurdles as well?
That's the main problem that
FinTech Associates
solves with its team of FinTech Entrepreneurs, Software Engineers, Designers and Wharton MBAs with previous banking, asset management and software engineering experience gained on both Wall Street and Silicon Valley at companies like Goldman Sachs, BlackRock, Finxera, Motif Investments and Planwise. They take your FinTech idea to market like any of their own startups -- quickly and cost-efficiently.
Similarly, Robo-Advisor startups like WealthFront and Betterment have all crossed over $2Bn in AUM and have gotten big players like Schwab and Vanguard to take note and launch their own version of a Robo Advisor. A recent report published in June, 2015 by consulting firm A.T. Kearney, concludes that "Robo-advisory services will become mainstream over the next three to five years" and that by 2020, Robo Advisors will manage about $2 trillion in the U.S. To put that another way, A.T. Kearney believes "Robo Advisors will control 5.6% of Americans' investment assets by 2020, up from just 0.5% today."
The problem here again is, how do you launch your own online investment portal or Robo-Advisor quickly and in a cost-efficient manner to get a seat at the Financial Innovation Table? Do you build or buy the technology? What's the way to build quickly but not compromise on your user experience? How can you quickly hire a team that's built Robo Advisors before? What's an API anyway?
For these and many other FinTech related challenges, FinTech Associates has assembled a strong FinTech team that has built Robos, Crowdfunding Portals and many Financial APIs & Apps as well as integrated with the most commonly used FinTech vendors in today's marketplace. They can help bring your idea to market and launch a new digital channel to stay relevant. Again, just like a startup would.
Contact
FinTech Associates
Amilcar Chavarria
415-574-7834
www.fintecha.com

Contact