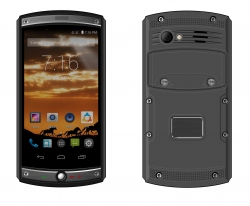 Manchester, United Kingdom, August 28, 2015 --(
PR.com
)-- In a continuation of the trend to use alternative retail channels for innovative new product launches BWC Smart&Tough have chosen to release the latest unit in their award winning 'Stealth' range through KickStarter, shunning mainstream retail partners the new Smart&Tough Phone unit will be available exclusively through Kickstarter for a period of 30 days before mainstream launch.
Roger Butterworth, spokesperson for Smart&Tough said, "The unique model of the Kickstarter web site offers us a way to bring our new design to users at a very low price of just £199 compared to the normal retail price of £399 it's a great way for us to launch a product and offers a great deal for our customers."
The Stealth 4G LTE goes head to head with the market leading rugged handsets from CAT the S40 and S50 but overall it is tougher, higher spec and better value as the specifications table below shows
As you can see from the attached table the Stealth has the best price, battery life, camera and processor.
Test units are available for qualified reviewers.
Sources for reference
Kickstarter Link - https://www.kickstarter.com/projects/smartandtough/smartandtough-stealth-4g-lte-a-really-tough-4g-sma
S40 spec - http://www.catphones.com/en-gb/phones/s40-smartphone/
S50 Spec - http://www.catphones.com/en-gb/phones/s50-smartphone/
BWC 'Award Winning' - http://www.whatmobile.net/news/mobile-awards-2014-results-winners-chosen/