Activist Named to Lead Trinidad Colorado Newspaper
A hippie owned Publishing Company and a social activist unite to enhance lifestyles and the economy in Trinidad Colorado.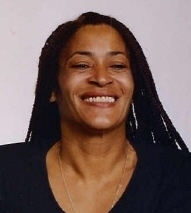 Trinidad, CO, September 10, 2015 --(
PR.com
)-- Michelle Diane, long time writer and social justice advocate, is now the editor in chief of Trinidad, Colorado's only exclusively digital news and information publication – The Trinidad Peak and Rag. Publishers, Raggedy Andy Communications, Ltd tapped Diane because of her passion for improving the lives and futures of poor and disenfranchised people, as well as her extensive experience exposing inequities and catalyzing communities for cohesive positive action. Unbound by the geographical limitations that newspapers, particularly small town papers, typically face, The Trinidad Peak and Rag was born of the desire to make mountains, not sand what people think of first when they hear "Trinidad." The newspaper launches 9/11/15 to serve the southeastern United States, as well as the city of Trinidad and surrounding communities.
Diane left DFW for Trinidad in 2014 with the intent of completing her book "The Lynching of America" in small city semi-retirement. A slow gas leak in her rental home derailed her plans, leaving her ill, unable to work, and destitute, forcing Diane into the social services system. The humiliation, lack of compassion, and disrespect that she encountered shocked her; the inhumanity she regularly saw inflicted on others enraged her. She knew something had to be done and when the opportunity to lead the liberal Trinidad Peak and Rag presented itself, Diane jumped at it.
"A big thing that struck me when I got to Trinidad is that the citizens don't have a media voice," says Diane. "The local paper doesn't even have an editorial section." She hopes The Trinidad Peak and Rag will provide that voice and is committed to providing readers with complete examinations of local, state, and national issues as well as copious opportunities to share their opinions on life-affecting topics.
"Southeastern Colorado is astonishingly beautiful, but that fact isn't common knowledge; Trinidad is a pit stop on I-25. Travelers stop for gas, munchies, and now marijuana, but they rarely stay, and that is just not acceptable," Diane says. "The city is better than that and deserves better than that. Trinidad is a must-see destination; our job at T P & R is to ensure the rest of the world knows it."
The Trinidad Peak and Rag
http://trinidadpeakandrag.com
If you would like more information about The Trinidad Peak and Rag, or to schedule an interview with Michelle Diane, please call us at (719) 602-8424 or email her directly at
editor@trinidadpeakandrag.com
Contact
The Trinidad Peak and Rag
Michelle Diane
719-602-8424
trinidadpeakandrag.com

Contact