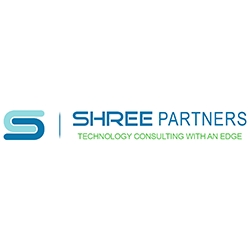 Atlanta, GA, September 14, 2015 --(
PR.com
)-- Sitecore Certified Solution Partner
Shree Partners LLC. is proud to announce its recent partnership with SiteCore as a step of its commitment to be one stop for all the IT services for its clients. Shree Partners LLC. is a Sitecore Certified Solution Partner.
About SiteCore
Sitecore redefines how organizations engage with their customers online, powering experiences that can sense and adapt to a customer's needs to increase revenue and customer lifetime value and satisfaction.
About Shree Partners LLC.
Shree Partners is an IT solutions and services provider, focused on delivering high performance applications and leveraging deep domain-aligned competencies in challenging business and economic environments across a range of verticals, including Travel & Hospitality, Healthcare, Retail and Financial Services.
Shree Partners delivers innovative, technology-based business solutions involving software design, development, implementation and support, to national and global corporations and organizations.
For more information, please contact:
Shree Partners LLC,
connect@shreepartners.com;
www.Shreepartners.com
+1 732-514-6679