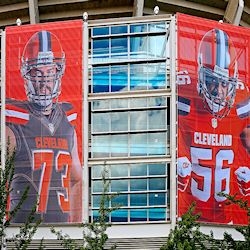 Tampa, FL, September 15, 2015 --(
PR.com
)-- "Our collaboration with Paramount & Co. was exemplary, their professionalism allowed this project to be a complete success, in a record time," stated Michael Cormon founder of Tensioning Solutions.
"Our experience working with Tensioning Solutions was great, the operations went smoothly, and the stretching system was easy to put in place, the results were surpassing our expectations," commented Dan King Partner at Paramount & Co.
About Paramount & Co.
Headquartered in Huguenot, NY, Paramount & Co. is a complete solution industry partner for all of its clients, encompassing a wide variety of services to handle all of their signage needs including design, surveys, project management, production and installations.
One of Paramount's primary locations is the Hudson Valley area of upstate New York, meaning we are able to easily service the entire NYC Metropolitan area and its surroundings for any size project. Additionally, we are able to provide our services from our Los Angeles, CA, South Florida, and Atlanta-based offices to provide convenient solutions to our clients' needs on a nationwide level.
For additional information on Paramount and Co. services, please contact Dan King, Partner, (Dan@paramountandco.com) or visit
www.paramountandco.com
.
Press Contact: Paramount & Co.
Phone: 845-856-5435
E-Mail: Dan@paramountandco.com
Website URL: http://www.paramountandco.com/
About Tensioning Solutions Inc.
Headquartered in Tampa, Fla., Tensioning Solutions is dedicated to provide versatile, easy to install and change Banner stretching systems. Its cost-effective approach allows signs professionals to design, fabricate and install signs of any sizes and shapes and be very competitive. Tensioning Solutions was founded in 2011 by Michael Cormon, a sales and marketing professional with over 20 years of experience. For additional information on the Banner Stretching System from Tensioning Solutions contact Michael Cormon (mcormon@tensols.com) or visit
www.tensioningsolutions.com
. These products are protected by international patents and are available for shipping to sign professionals only.
Press Contact:
Tensioning Solutions
Phone: 813-995-5256 (Cell) or +1 800 436 8242
E-Mail: mcormon@tensols.com
Website URL: http://www.tensols.com