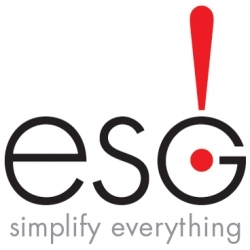 Roseville, CA, September 23, 2015 --(
PR.com
)-- Direct Technology, a Roseville-based technology firm that provides vertical market software solutions and consulting, is expanding its ESG Software as a Service (SaaS) division and has added new leadership.
Kevin Kane has joined as the Senior Vice President of ESG, where he will focus both on existing business partnerships as well as new strategies for future growth.
ESG is a leading provider of energy efficiency program tracking and reporting for utilities and statewide trusts. ESG combines technology and utility experience to forge an industry-leading software solution known as the Energy Efficiency Collaboration Platform (EECP).
Today, utilities seek effective solutions to manage demand-side management (DSM) and energy efficiency (EE) programs benefiting consumers and utilities alike. Managing program information can be time-consuming and tedious with multiple spreadsheets, makeshift reporting and limited automation. EECP simplifies everything in a single, powerful enterprise-level software tool that is configurable to business rules and requirements. ESG also offers a cloud-based SaaS solution. EECP has been implemented by more than 60 of the largest energy companies in North America to date.
ESG grew 70% in 2014 and is expanding in all areas (including .NET Developer roles:
http://directtechnology.com/careers/
; Kevin Kane will spearhead the division's growth initiatives.
Mr. Kane served in the United States Air Force during Operations Desert Shield/Desert Storm. Kane started his career in technology with Sterling Software, followed by five venture-backed software companies over a ten-year span. Each endeavor resulted in a successful exit by private equity funds or via acquisition by companies including Tivoli, an IBM software company; Hewlett Packard; and Trimble.
Recently Mr. Kane served as Vice President and General Manager of Daegis (formerly Unify Corporation), where he helped position the company to be relisted on NASDAQ and later managed four acquisitions in four years. Prior to joining Direct Technology, Mr. Kane served as Executive Vice President of Sales and Marketing for Eyefinity, a division of Vision Service Plan (VSP), where he helped launch two new software platforms.
Mr. Kane shares Direct Technology's commitment to military veteran outreach and he's actively involved with local charities including the Leukemia & Lymphoma Society (LLS). He is a graduate of Saint Mary's College of California.
About ESG
ESG is a leading provider of energy efficiency program tracking and reporting for utilities and statewide trusts. Its benchmark software, Energy Efficiency Collaboration Platform (EECP), makes managing energy efficiency program data easier. It's a scalable, web-based solution that ensures total automation of your program workflow and demand-side management programs. In essence, ESG simplifies everything. Learn more at
http://ESGSimplicity.com
About Direct Technology
Direct Technology is a veteran-owned and operated technology firm that fulfills the promise of technology. We blend business strategy and industry insight with a devoted, highly skilled and solution-oriented team to help solve clients' most complex business problems with technology solutions across four practice areas: Business Intelligence, Integrated Solutions, Network Technologies, Technologies and IT Talent. For more information, visit
www.directtechnology.com