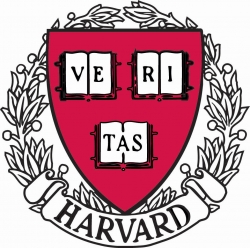 Wilmington, NC, October 03, 2015 --(
PR.com
)-- Dr. Edward Paul will speak at the Global Thought-Leader Forum at Harvard on December 5, 2015. Dr. Paul, well-known for his groundbreaking work in the area of low vision rehabilitation, will speak about "innovative approaches and game changers in the treatment of macular degeneration."
Age-related macular degeneration, often called AMD or ARMD, is the leading cause of vision loss and blindness among Americans who are age 65 and older. Because people in this group are an increasingly larger percentage of the general population, vision loss from macular degeneration is a growing problem.
Dr. Paul's private practice, the Paul Vision Institute, specializes in AMD and Low Vision Rehabilitation. Thousands of patients from around the globe have traveled to Wilmington, North Carolina to be evaluated by Dr. Paul for Spectacle Miniature Telescopes (SMT) or the Implantable Miniature Telescope (IMT), which improve vision in greater than 90% of patients suffering from Wet or Dry AMD.
Dr. Paul is one of "America's Top Optometrists" as selected by the Consumer's Research Council of America. He is one of only 30 eye physicians in the United States to be recognized as a Fellow of the International Academy of Low Vision Specialists. He is a graduate of Southern College of Optometry in Memphis, TN, where he received a Doctor of Optometry degree (O.D.), and also holds a second doctorate, a Doctor of Philosophy degree (Ph.D.), in Nutrition. Dr. Paul is also the researcher and inventor of the patented TOZAL Comprehensive Eye Health Formula, an eye vitamin for the prevention and treatment of macular degeneration.
www.DrEdwardPaul.com