Cardiovascular Sciences, Inc. Announces Funding Event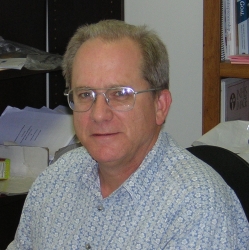 Orlando, FL, December 12, 2007 --(
PR.com
)-- Cardiovascular Sciences, Inc. (CVSC), a corporation under the laws of Nevada, is excited to reveal an initial funding event with Seven Palm Investments, LLC of Illinois. After a recent assessment and restructuring of the company's equity, the company and its investors are ready to move ahead in the field of the company's primary technology, that of the prevention of adhesions following surgery. Adhesions occur any time two adjacent tissues have been injured as part of the normal healing process. For cuts on the surface of the skin, this is a good thing. But when it is between two internal organs or tissue surfaces that are not usually fused, it can cause clinically significant and serious problems. The company's current technology and plans promise to satisfy some of the issues that are currently not addressed by the few products on the market at this time.
"We feel that we have developed a novel and exciting approach to this problem that plagues all surgeries and can be clinically significant in up to a quarter of all procedures," explains Dr. Larry Hooper, the company's CEO since last November. He goes on to add, "We have been gradually resolving various corporate issues that have slowed us down in the past, but we expect to see a rapidly accelerating pace of development from here on."
The company has recently completed its first arm of development and has produced several formulations of its material with anti-adhesive properties. The criterion set down for the various stages of development have been exceeded. In addition, because of the additional six figure grant from the I-4 High Tech Corridor Council last year, the degradation studies were initiated ahead of schedule. In addition, several new areas have opened up recently that hold a promise of an even broader range of applications for the company's technology arena.
"This initial funding will allow us to resolve many of the obstacles that must be overcome in any business at this stage," stated Dr. Hooper. "It will also allow us to forge ahead at a more optimum pace for continuing to develop our technology in this exciting area. We have entered a new stage in our corporate growth." Concurrent with this, the Company's website has gone live at www.cvsciences.org and holds quite a bit of current information, not just on the company, but also on this field of technology.
The company pledges to be forthcoming with news and information as new developments, now made possible with this funding event, occur. Inquiries for Investor Relations may be directed to Seven Palm Investments, LLC at 630-527-9948.
About Cardiovascular Sciences, Inc.
Based in Orlando, Florida, Cardiovascular Sciences Inc. is a technology company focused on the development of innovative medical products. Cardiovascular Sciences is currently developing proprietary technology for the prevention of post-surgical adhesions. Adhesions are fibrous scar tissue formations that develop between tissues or organs following trauma, or the insult to tissues and organs associated with virtually any surgical procedure. The currently available techniques, methods, and products used in treatment of these indications are usually no more than 50% effective. Cardiovascular Sciences, Inc.'s novel anti-adhesion products are being developed to be more effective, easier to handle, and much less costly than those currently on the market.
This press release may contain forward-looking statements within the meaning of the Private Securities Litigation Reform Act of 1995. In particular when used in the preceding discussion, the words believes, expects, intends, will, anticipated or may and similar conditional expressions are intended to identify forward-looking statements within the meaning of the Act and are subject to the safe harbor created by the Act. Except for historical information, all of the statements, expectations and assumptions contained in the foregoing are forward-looking statements that involve a number of risks and uncertainties including, without limitation, risks associated with operations, availability of capital on a reasonable term, the effects of government regulations and operations risks.
Source: Cardiovascular Sciences, Inc.; 3251 Progress Dr., #A-107; Orlando, FL 32826
###
Contact
Cardiovascular Sciences, Inc.
Dr. Larry Hooper
407-208-9943
www.cvsciences.org
For Investor Relations, call Seven Palm Investments, LLC at 630-527-9948.

Contact
Multimedia
Cardiovascular Sciences, Inc. is on the cutting edge of a technology addressing a problem for physicians that has not been completely resolved aas long as surgery has been performed.