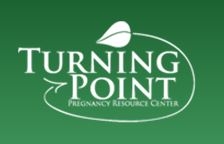 San Diego, CA, October 27, 2015 --(
PR.com
)-- Fatherless homes are a primary cause of numerous social ailments, but
Turning Point Pregnancy Resource Center
(TPPRC) has created a new program to encourage and empower fathers.
The program, called "Brothers in Arms," is the latest initiative of San Diego-based TPPRC, a non-profit organization that supports expecting mothers and women in unexpected or unwanted pregnancies.
According to the new program's official mission statement, Brothers in Arms aims to "to equip fathers with practical skills through consistent and respectful instruction and engagement."
"People look at our current social problems and think the problems are irreversible," said TPPRC Executive Director, Camille Cassin. "We look at the challenge of fatherlessness with an open mind, yet also a firm conviction that results are firmly within our grasp. With a focused, compassionate approach and individualized attention for fathers, Brothers in Arms will help reverse the serious issue of kids growing up without dads."
Brothers in Arms will give fathers the tools, resources and encouragement in order to become exemplary role models for their children. Just some of the program's features include:
· Practical life skills & lessons – family budgeting & finance, best childcare practices and more
· "Pay it forward" mentorship skills – providing fathers with leadership qualities to help other men in similar situations
· A well-rounded resource network – targeted specifically for a father's unique needs
· Personal mentoring – discussions on living a better life for the father, his significant other and his children
TPPRC has created successful programs and services for mothers, and their newest agenda is designed to leave no parenting skill set unturned.
About Turning Point:
The Turning Point Pregnancy Resource Center (TPPRC) is a leading non-profit organization that provides mentorship, medical care, support programs and other resources for women in crisis pregnancies throughout San Diego County. TPPRC opened in 2000 and has assisted over 5,000 women in crisis. Their new "Brother in Arms" initiative focuses on the fixing fatherless homes with targeted programs and practical skills for fathers of every age. To learn more about Turning Point, please visit their website (http://mmpregnancy.com/), or call (858)-397-1970.