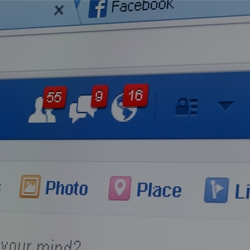 Boston, MA, October 26, 2015 --(
PR.com
)-- Openbridge, a data logistics platform, today announced their integration with Facebook Page Insights. Marketers will now be provided with deep access to page and post insights data to optimize community engagement across as many pages as they manage. They can easily consolidate rich page and post level data across one or one hundred Facebook pages. This will open new paths to discover insights about their customers and content performance.
"If you are managing 1 Facebook page or 100, our Facebook Page Insights product allows you to unify all that data into one consolidated view. Marketers will have the ability to look across all their pages to better understand their followers and ensure content is relevant and communications more timely," said Thomas Spicer, CEO and founder for Openbridge.
Marketers will easily be able to explore their Facebook insights data using the analytic tools they are most comfortable with. This includes using tools like Excel, Tableau or even direct SQL queries. By having direct access to this data marketing professionals can develop a deeper understanding of the people exposed to their page and adapt to changing user activity.
"Our integration is designed to help marketers access the data they need to understand how to deliver more rewarding experiences," said Thomas Spicer. "For business, especially those that have multiple Facebook's pages, we are creating a unified view across all pages which removes expensive technical and process barriers. The barriers prevented marketing professionals from a holistic view of their Facebook marketing efforts. They can now spend less time manually collecting data across all their pages and more time discovering insights that drive targeted engagement strategies and tactics."
About Openbridge
Openbridge is a data logistics platform designed to collect, discover and act upon real-time data simply, quickly and smartly. The Openbridge platform allows you to connect to reveal data from your marketing efforts from social networks like Facebook, Twitter, YouTube, Instagram as well as web analytics tools (e.g., Omniture, Webtrends, Google Anlaytics), media platforms (e.g., DoubleClick DFA, DoubleClick Search, AdWords), and in-store activity (i.e., point-of-sale, loyalty activity, etc.). To learn more information go to https://www.openbridge.com
About Facebook
Founded in 2004, Facebook's mission is to give people the power to share and make the world more open and connected. People use Facebook to stay connected with friends and family, to discover what's going on in the world, and to share and express what matters to them. Facebook is a trademark of Facebook, Inc.
About Page Insights
Insights provide information about your Page's performance and are available after at least 30 people like your Page. Find demographic data about your audience, and see how people are discovering and responding to your posts.
To learn more about Facebook Insights data see their post
Insights Data Is Your Secret Weapon For Better Engagement
.