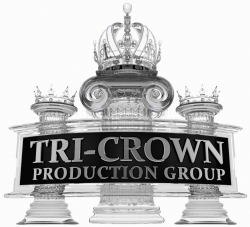 Los Angeles, CA, October 30, 2015 --(
PR.com
)-- Tri-Crown Production Group, an Emmy Award-winning entertainment company based in Burbank, CA, has teamed up with renowned Emmy Award-winning travel journalist and producer Peter Greenberg and Norwegian Cruise Line and launched a new family television series called "Dream Quest with Evette Rios," that premiered on The CW Network on October 3, 2015. The upcoming episode airing on October 31, 2015 will feature a very special appearance by Pop sensation Rachel Platten.
Produced by Tri-Crown's Natural 9 Entertainment, "Dream Quest with Evette Rios" is a new, 30-minute weekly television series featuring Norwegian Cruise Line and their guests who have their vacation turn into a rewarding dream. It's a journey full of information, education, wish fulfillment and dreams coming true. Airing as part of Litton Entertainment's "One Magnificent Morning" on The CW Network, the show will feature 26 original episodes throughout the 2015-2016 Season.
"Making dreams come true for deserving families makes this production especially rewarding for us," said Tri-Crown president Jeff Androsky. Peter Greenberg adds, ""With the worlds most exciting destinations and dreams as different as the people that get to live them, this show is sure to entertain and educate audiences of all ages."
In addition to "Dream Quest with Evette Rios," Tri-Crown Production Group is currently in production on the third Season of their award-winning ABC series "The Wildlife Docs" and has recently completed production of the second Season of the international series "Limomasters" for Nat Geo Mundo and Fox International Channels.
Peter Greenberg is America's most recognized, honored and respected front-line travel news journalist. Known in the industry as "The Travel Detective," he is the travel editor for CBS News, appearing on "CBS This Morning", "CBS Evening News with Scott Pelley", and "Sunday Morning", among other broadcast platforms. His production company, Peter Greenberg Worldwide, produces the PBS Television series "Travel Detective" and the special series "Royal Tour" featuring personal, one-on-one journeys through countries with their heads of state. Along with such figures as the King of Jordan, prime minister of New Zealand and presidents of Mexico and Peru, Greenberg's newest special features the prime minister of Israel, Benjamin Netanyahu.
Jeff Androsky, Carol Sherman and Peter Greenberg serve as Executive Producers of the Program along with Litton's David Morgan & Peter Sniderman and Norwegian Cruise Line's Andy Stuart. Lisa and Christine Blake both serve as Co-EPs, while Michael Linder supervising producer. Tri-Crown's Phil Viardo will produce the series along with John Tindall and Peter Herschko.
About Tri-Crown Production Group Group:
Headed by 14-time Emmy Award-winning producers Jeff Androsky and Carol Sherman, Tri-Crown Production Group and its subsidiaries have produced thousands of hours of aired Television for virtually every Network and Cable outfit over the company's nearly three decades in the Entertainment Industry. Their roster includes shows such as "Fox New Years Eve Live!" "It's A Miracle" with Richard Thomas, Robbie Knievel's LIVE motorcycle jump across the Grand Canyon, "Sturgis: All Access" for the Travel Channel, "Angels Across America" for VH1, "Reinventing Bonaduce" for FOX, "Chris & Adrianne Do Russia" for WE TV, FOX Reality Channel's 6-day strip-show program "Reality Remix," the weekly half-hour entertainment programs "Hub World" and "Hollyscoop" as well as several major award shows such as the LA "EMMY Awards", Fox's "Really Awards" and the "Movieguide Awards" featuring faith-based film and television programs. Currently, the company is in production of the third season of the award-winning ABC Series "The Wildlife Docs" as well as the second season of "Limomasters" for FOX International Channels and National Geographic. Tri-Crown also produces "Dream Quest with Evette Rios," a new educational series for The CW Network premiering October, 2015.