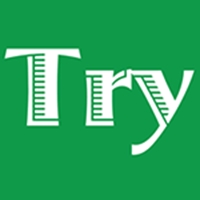 Los Angeles, CA, November 17, 2015 --(
PR.com
)-- With over 2 million apps crowding the mobile app space today, it is getting increasingly difficult for mobile app publishers to get their mobile application discovered. When it comes to owning a successful mobile app, the marketing strategy plays a key role in making apps known and getting people to use the apps. It goes without saying that the first step to creating an amazing app is to make something that provides value and is engaging. Even after these efforts if their app lacks the glory it deserves, they are missing something vital. App store optimization (ASO) is a crucial piece in the app marketing puzzle which is generally overlooked. With TryMyApps, their publishers' applications would never remain the same.
App Store Optimization
is SEO for their mobile apps. TryMyApps is an app store optimization agency which modifies the discoverability of publishers' apps for good, thus driving organic downloads and improving
app keyword ranking
. Developing a killer mobile application is one thing, getting it a plethora of users is altogether a different ball game and potentially a headache. The incessant increase of apps in the mobile space has posed this challenging task of optimizing them and thus TryMyApps was born.
Currently, concentrating on their services to iPhone applications, TryMyApps are soon planning to spread services to other mobile platforms. A leading platform devoted to boost app store ranking, TryMyApps help apps to rise up the size charts. If a business intends to launch an app successfully, deploying a fruitful app store optimization is the need of the hour and TryMyApps bring organic downloads to better market the apps.
TryMyApps offers a spectrum of imperative data to help mobile app developers analyze a suitable keyword for applications that would monitor its visibility on the Apple Store. TryMyApps are followed by tens of thousands of real users which enables them to put a check on apps' SEO better. App store optimization is a cheap and effective approach to give publisher's newly launched app a fighting chance.
App search optimization is the best way of low-cost exposure in the mobile space. The ASO professionals at TryMyApps implement signature SEO techniques for the app to make its place in the Apple store and get accustomed to its search algorithms. The app title plays a major role in putting their app ahead of competition. TryMyApps is devoted to carving out the best titles for apps so that apps achieve the maximum visibility.
Choosing the right keywords can make apps more visible while a wrong choice can bury apps. TryMyApps is a trusted name in the field of app search ranking and can work together to mutually reach goal!