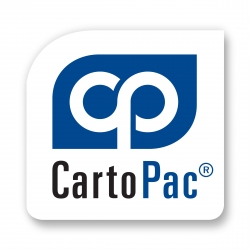 Fort Collins, CO, December 10, 2015 --(
PR.com
)-- CIO Review (www.cioreview.com) has chosen CartoPac for its 20 Most Promising Oil & Gas Technology Solution Providers 2015. The positioning is based on evaluation of CartoPac's offerings for the Education Technology landscape.
The annual list of companies is selected by a panel of experts and members of CIO Review's editorial board to recognize and promote technology entrepreneurship. "CartoPac International, Inc. has been on our radar for some time now for stirring a revolution in the Education Technology landscape, and we are happy to showcase them this year due to their continuing excellence in delivering top-notch technology-driven solutions," said Harvi Sachar, Publisher and Founder, CIO Review. "CartoPac International, Inc.'s solutions continued to break new ground within the past year benefiting its customers around the globe, and we're excited to have them featured on our top companies list."
"Our goal is to provide mobile systems to oil, gas, electric utility, and municipal companies that improve safety and productivity while providing management with the information they need for decision making," said Carl Lee, CEO of CartoPac International, Inc.
About CartoPac International Inc.
CartoPac provides enterprise solutions, services and support for the accurate collection of asset inventory and inspection data that are critical to integrity management and regulatory compliance programs. Leveraging the robust functionality and competitive advantages delivered by the CartoPac Technology Platform and professional services team, CartoPac partners with organizations to deploy integrated enterprise mobile solutions for the energy and utility markets. CartoPac was founded in 1999 and is based in Fort Collins Colorado. Find out more about CartoPac at www.CartoPac.com
About CIO Review
CIO Review constantly endeavors to identify "The Best" in a variety of areas important to tech business. Through nominations and consultations with industry leaders, our editors choose the best in different domains. Education Technology edition is the listing of 20 Most Promising Oil & Gas Technology Solution Providers 2015 in the U.S.