Optima ECM Consulting Announces TotalCare Services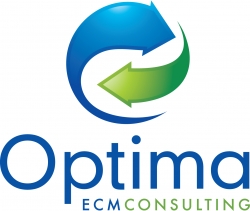 Scottsdale, AZ, January 08, 2016 --(
PR.com
)-- Michael Jenkins has joined Optima Consulting to lead the Optima TotalCare line of business.
There are challenges in achieving the return on investment for complex Enterprise Content Management (ECM) solutions once the initial deployment is complete and business users are actively utilizing the system. Maintenance of ECM software solutions requires expertise that is outside of the standard experience of most IT support organizations. Anytime these ECM critical solutions are not available or performing optimally, there is significant impact to the business and the ROI. In order to maximize the ROI, it is necessary to properly maintain and enhance the system to ensure and promote end-user adoption and productivity.
Optima understands these challenges and with its deep ECM expertise has developed Optima TotalCare to meet the ECM operational support needs of customers' IT and business organizations. Optima TotalCare offers several levels of service to meet customers' specific needs. From expert-on-demand to full ECM Managed Services, Optima TotalCare insures that these business ECM solutions are performing at their peak. "Customers tell us that managing their enterprise content solutions and realizing the full business investment is a significant challenge. Optima TotalCare fills this gap in solution support our customers have demanded," said Shaney Salomon, founder and CEO of Optima.
Maximizing the return on ECM investment is cited as a leading concern among CIOs today. Optima TotalCare includes a variety of packaged managed services, tools, and resources which will provide an assured path for the ongoing success of enterprise ECM solutions.
Optima TotalCare benefits to the business include:
· Reduce risk to business critical systems
· Maximize system availability by proactively preventing issues
· Improve the productivity of in house resources
· Achieve and maintain a high level of end user satisfaction
· Follow best practice advice from our team of experts
· Realize the value of your technology investment
· Increase user adoption through proven techniques, tools, and practices
Optima announces that Michael Jenkins has joined Optima to lead the Optima TotalCare line of business. Michael's expertise includes a rich history of building and managing developer and consultant teams who provide these services to Fortune 1000 companies. Most recently, Michael was the Vice President of Service Programs for OpenText.
About Optima ECM Consulting
Optima ECM Consulting is a global implementation organization that specializes in the strategy, design and implementation of Enterprise Content Management solutions for Compliance, Optimization, Revenue Enhancements and Collaboration. Their unique and unparalleled experience in strategy, design, implementation, and management of OpenText solutions, for SAP and Microsoft environments, gives organizations a holistic view of the content within their company. With more than 60 consultants and offices in USA, Mexico and Spain, Optima is uniquely suited to ensure businesses rapidly recognize expected ROI and drive immediate value across their organization.
Contact
Optima ECM Consulting
Amanda Portillo
480-907-6360 x101
www.optimaecm.com

Contact