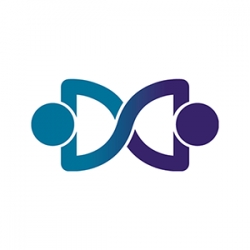 Santa Cruz, CA, January 11, 2016 --(
PR.com
)-- Diligent Insurance Services, a leader in new age insurance services announced that it has launched Diligent Benefits to provide personalized services for consumers to select individualized insurance and financial products. Diligent Benefits does not simply quote and sell insurance policies, but provides facts and advice to enable consumers to make educated decisions and to select products which best fit their unique needs and requirements.
Diligent Benefits enters the market to address the major disconnect between consumers and the insurance industry. "There are a lot of misconceptions about the insurance industry and its products," said John Wilhelm, founder and CEO of Diligent Benefits, "there is a lack of trust due to overwhelming and confusing messages from the industry and their captive agent networks. Insurance products are proven beneficial, but the century old way of delivering them is no longer working well, especially among gen-x and millennials", continued Wilhelm. "Diligent Benefits is going to bridge that gap by providing consumers unbiased information and insights to help them to understand and select individualized products from both protective and investment perspectives."
About Diligent Benefits
Diligent Benefits is a leader in new age insurance and financial services. Diligent Benefits is well positioned in the $7.3 trillion baby boomer market and the $7.1 trillion millennial market with a clear mission to assist clients in making informed decisions and selecting individualized products with total transparency. Combined with technology and compassion, Diligent Benefits' goal is to maximize clients' benefits by understanding clients' needs, providing immediate actions, developing personalized offerings with awesome client experience and great efficiency.
Diligent Benefits solves the problems of misconceptions about the insurance industry and the disconnect between consumers and the industry. Diligent Benefits provides services for Estate Planning, Life Insurance, Annuities and Premium Financing. Diligent Benefits is based in Santa Cruz, California, with offices throughout California. For more information on Diligent Benefits, please call 1-800-957-0848 or visit www.DiligentBenefits.com.