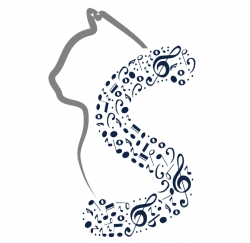 New York, NY, February 10, 2016 --(
PR.com
)-- SongCat LLC, an online song demo and music production studio, recently launched a highly anticipated video series. The company previously announced the series back in October. The series aims to help upcoming musicians by providing them free video advice. These videos host information covering different topics related to music. The topics include performing advice, songwriting and complex legal and accounting matters related to the music industry.
Find Out What's Happening Inside
January's edition of the series provided tips and advice for first time recording studio goers. SongCat internally recorded the episode. The video explains to upcoming artists what to expect when recording in a studio for the first time. SongCat also announced the February edition of their video series. The video will cover legal matters in the music industry.
New York based top entertainment lawyer Wallace Collins will present February's edition. Collins is a regular contributor to The Billboard Magazine and has been featured in The New York Times, New York Post and Daily News. As a well known figure within his industry, he's assisted clients such as the musical directors of Taylor Swift, Justin Timberlake and Madonna.
How Happy Are The Clients?
December 2015 marked the publication of SongCat's latest Client Satisfaction Survey. The company conducts the survey yearly to provide a benchmark of its available services. Naturally, the results reveal a lot about the quality of SongCat's services.
According to the recent survey, 100% of respondents said they "would recommend SongCat to their friends and colleagues." They're also happy with SongCat's overall quality in services. 80% of clients, who previously used another production company, commented their "experience with SongCat was better." The remaining 20% commented their "services were equal to what they experienced with competing services."
Chris Erhardt, CEO of SongCat, commented about SongCat's services after presenting the results. "In our Spring 2015 survey, clients requested more variety in genres and vocals. We were a strong production company for Pop projects, but not so much in other genres at that time. We worked very hard, trained our musicians and recruited new talent. Now, we're capable of producing any commercial genre. I'm delighted our clients are happy with our services, even for their Rock, Folk or Country projects."
What's Next In 2016?
SongCat promises new and existing developments for 2016. The company's growth rate by Q4 2015 hit 48 percent, compared to the same period in 2014. SongCat is expected to hit a similar growth rate throughout 2016.
In early February, SongCat relaunched their website at http://songcat.biz with an updated design. The design makes their online presence more enjoyable by improving user friendliness, site performance and web security.
SongCat expects to launch new features throughout 2016. Erhardt recently commented, "Some clients would like to become more involved in the entire production process. We're working day and night to ensure it's possible for those who desire to do so. Our clients gave us a challenge to diversify our available genres last May. We successfully achieved that. Our new challenge is completely different, since it involves engineering a highly technical feature. But we've accepted the challenge. I'm confident SongCat users will have more options integrated into their projects in the foreseeable future."