Recursion Pharmaceuticals Supports White House Precision Medicine Initiative
Recursion Pharmaceuticals today announced that it is part of a group of nationally recognized private and public institutions making commitments as part of President Obama's Precision Medicine Initiative to rapidly find new treatments for ultra-rare genetic diseases.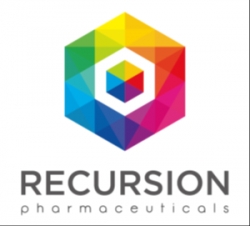 Salt Lake City, UT, February 25, 2016 --(
PR.com
)--
Recursion Pharmaceuticals
today announced it will be participating in the
White House's Precision Medicine Initiative
. Recursion will join researchers from Harvard Medical School, the University of Utah, Boston Children's Hospital, and Pairnomix LLC, to form the Patient-Empowered Precision Medicine Alliance (PEPMA) in response to President Obama's call to create personalized medical treatments at significantly reduced cost. This announcement coincides with Vice President Joe Biden's visit tomorrow to the Huntsman Cancer Institute at the University of Utah in support of the Precision Medicine initiative (PMI).
PEPMA's goal is to target ultra-rare genetic disorders in a 12 month time-frame and quickly match patients to extremely specific treatments as efficiently as possible. Recursion's high-throughput analysis platform will provide data to precisely model the effect of treatments at a genetic level, contributing the quick analysis that is vital to the success of personalized medicine.
"We have built a platform to enable drug discovery at scale across hundreds of genetic diseases, and this initiative is no different," said Chris Gibson, Ph.D., Co-Founder and CEO of Recursion. "Whether a genetic disease affects 1 person or 1 million people, our platform can be efficiently leveraged to quickly find new ways to use known drugs or other rapidly translatable compounds as potential treatments."
The PMI seeks to increase partnering between private and public sector researchers in order to capitalize on emerging technologies. Recursion's cutting-edge approach, paired with the experience of its partners in PEPMA, has the transformational potential to drive this research. The White House's support of revolutionizing medical diagnosis and treatment has created a unique moment for the medical community to take an important leap forward.
"The power of precision medicine is not simply to apply topline technologies to previously unsolvable medical problems, but to create the most cost effective solutions for our patient populations who disproportionately need healthcare resources," said Dean Li, MD, Ph.D., CSO of Recursion and Vice Dean of Research for the University of Utah. "The most valuable precision medicine strategies keep in focus population health strategies—this is how the University of Utah views its charge and this is what Recursion Pharmaceutical seeks to apply to drug discovery and development at scale."
A spin-out of the University of Utah, Recursion is particularly well prepared to contribute to precision medicine, as the company had its genesis in the concept that data science and biological science could be combined to identify drug matches more quickly than is possible with a traditional "one drug, one disease" approach. The Precision Medicine Initiative offers the opportunity for Recursion to partner with other top-tier researchers to demonstrate the way in which the healthcare industry must evolve to incorporate innovative technologies.
About
Recursion Pharmaceuticals, LLC
Founded in 2013, Salt Lake City, Utah-based Recursion Pharmaceuticals, LLC is a drug discovery company. Recursion uses a novel drug screening platform to efficiently repurpose and reposition drugs to treat rare genetic diseases. Recursion's novel drug screening platform combines experimental biology and bioinformatics in a massively parallel system to quickly and efficiently identify treatments for multiple rare genetic diseases. The core of the approach revolves around high-throughput automated screening using images of human cells, which allows the near simultaneous modeling of hundreds of genetic diseases. Rich data from these assays is probed using advanced statistical and machine learning approaches, and the effects of thousands of known drugs and shelved drug candidates can be investigated efficiently to identify those holding the most promise for the treatment of any one rare genetic disease.
The companies lead candidate, a new treatment for Cerebral Cavernous Malformation, is approaching clinical trials, and the company has a rich pipeline of repurposed therapies in its development pipeline for diverse genetic diseases.
Contact
Recursion Pharmaceuticals
Britt McPartland
801-587-1629
www.recursionpharma.com

Contact