Embracing Our Cuban Neighbors: A Smart Business Decision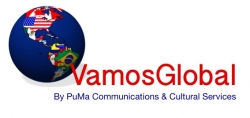 Chevy Chase, DC, March 18, 2016 --(
PR.com
)-- A select regional delegation of more than 40 representatives from the public and private sectors from the District of Columbia, Maryland, and Virginia traveled to Havana on an official mission organized by VamosGlobal. The purpose of the mission was clear: to see the country and explore opportunities between our two nations.
The delegation included District of Columbia Mayor Muriel Bowser; Maurice Jones, Secretary of Commerce and Trade, Commonwealth of Virginia; Ike Legett, County Executive of Montgomery County, MD; and several regional business executives from the education, construction, healthcare and technology sectors.
Little did they know how eye-opening the trip would be. In an interview with NBC, Bowser spoke about the trip saying "We agree with President Obama that more normal relationships with Cuba are in the best interest of our countries. We brought Members representing the business community, education, construction, infrastructure, health care to see what we could learn from Cubans, and also to see what opportunities will exist for Americans. We know that Americans will want to come and visit Cuba."
"The joint regional mission confirmed my intuition that now is the time to solidify relationships with partners in Cuba," said Virginia Secretary of Commerce and Trade Maurice Jones. "As the barriers to doing business continue to decline, we will be well positioned to grow trade, tourism and other commercial relations that will benefit the Commonwealth of Virginia, the National Capital Region and the people of Cuba."
Cubans are keenly aware of their need for foreign investment in most every sector – from transportation and hospitality to healthcare and housing. Given the growing foreign interest, Cuban leaders are pleased but proceeding cautiously as anxious American business representatives flood Havana hotels in search of a piece of Cuba's commercial potential.
Indeed, Cuba is seeking foreign investment in most every sector – from transportation and hospitality to healthcare and housing – to the tune of about two billion dollars annually. Tourism is just one example of a sector ripe for development. The beauty of the island is unparalleled, attracting tourists from around the world to its pristine Caribbean beaches and to the UNESCO World Heritage-designated Viñales Valley, a lush and fertile region which is home to expansive tobacco farms and a thriving multi-ethnic society. The culture, natural beauty, and warmth of the Cuban people make it an attractive tourism destination as well as a business opportunity for American investors.
In order to provide Constitutionally mandated free healthcare and education, Cuban officials understand the need to create a smarter, more efficient and productive economy. That process has begun with more than 500,000 businesses created and over 600,000 more anticipated in the next couple of years. American business representatives are flocking to Havana to explore the island's commercial potential.
Realizing opportunities, however, requires much more openness between the two countries. Licenses have already been authorized by Cuba to a number of American companies who are eager to start doing business on the island. The U.S. Department of the Treasury, however, cannot yet authorize licenses to allow Americans to do business in Cuba.
As U.S. President Barack Obama has said about the failed embargo, "If something doesn't work for over 50 years, it is time to try something different." The President's re-opening of diplomatic relations with Cuba beginning last year was a major step in the right direction. In advance of his historic visit to Cuba next week, Obama just announced additional steps to ease restrictions including allowing individuals to travel to Cuba for educational purposes.
Ultimately, Congress needs to end the Cuban trade embargo. Americans want the freedom to travel and do business in Cuba, and the Cuban people deserve the promise of greater prosperity that comes with a normalized bilateral partnership.
It's a win-win for the two countries, and the time to act is now.
Margaret Pullés Machado is first generation Cuban-American and President & CEO of VamosGlobal which helps advance the historic opening to Cuba through cross-cultural missions and exchanges between Americans and Cubans.
Contact
VamosGlobal
Margaret Pulles
202.492.4849
vamosglobal.net

Contact