The Gut Health Protocol - Natural Solutions for Nagging Gut Issues, All Backed by Scientific Research
Are you plagued by stomach and intestinal issues, acid reflux, diarrhea, constipation, brain fog? Have you been to several doctors and haven't seen any long term relief? This was author John Herron a few years ago. Herron decided to research the medical studies himself. What he found was stunning, there are solutions out there, but because they're natural doctors don't prescribe them. Now all of this is in the book, "The Gut Health Protocol."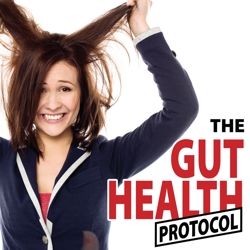 Minneapolis, MN, March 24, 2016 --(
PR.com
)-- The recently released book, "The Gut Health Protocol" outlines natural approaches to tackling dozens of stomach and intestinal health issues using only scientifically studied natural herbs, supplements and diet. The book outlines the extensive research and use of supplements commonly available in local health foods stores and at your favorite online retailer. Many common ailments often have gut issues as their underlying cause, conditions such as; recurring stomach aches, diarrhea, constipation, heartburn, IBS, acid reflux, nausea, eating disorders, eczema, obesity, Chronic Fatigue Syndrome, anxiety and even depression have all been linked to gut issues. The root of many of these problems can often be traced quite convincingly to Small Intestinal Bacterial Overgrowth (SIBO), intestinal candida albicans, h.pylori bacteria overgrowth in the stomach, bacterial dysbiosis throughout the gut or other secondary conditions that these infections cause. According to the extensive research outlined by the author, The Gut Health Protocol can very often resolve these issues, and without damaging antibiotics or steroids. The book also addresses how you can make any gut related antibiotic treatments safer and more effective. It also discusses how any antibiotic treatment can negatively affect the intestinal microbiota and possibly lead secondary infections, some of which can be quite serious. The author is careful to point out that antibiotics are often necessary, but that precautions should be taken to minimize damage to our all important microbiome.
The Gut Health Protocol contains over 500 published scientific studies summarized and explained in easy to understand language. Unlike many self-help books nearly everything in the book is based on science, not opinion. The author simply takes all of this brilliant research and translates it to the practical application of healing and caring for the gut. In the short time the book has been out it has received dozens of testimonials and positive reader reviews.
The book is written in such a way as allow your doctor to easily look up the scientific studies to validate the claims and treatment suggestions. No need to take the author's word for anything, you and your doctor can read the research and decide the best course of action for your individual situation. The author recommends that people should work with their healthcare provider, but also understands that some people choose to treat themselves.
The book points out that everyone's condition is different, but has received many reports of people starting to feel better in as little as 2 weeks, naturally and without risky antibiotics. The "protocol" is designed to help conditions that have their start with a microbial infection or imbalance and does not address other physical ailments.
The Gut Health Protocol is available in both paperback and ebook formats on Amazon.com, Barnes & Noble, Apple Store, and at most online book sellers. See
http://theguthealthprotocol.com
for more information.
Contact
The Gut Health Protocol
John Herron
612-677-3093
http://theguthealthprotocol.com
Support Group on Facebook "The Gut Health Protocol"

Contact