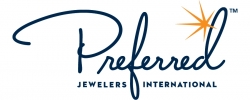 Pensacola, FL, March 28, 2016 --(
PR.com
)-- Preferred Jewelers International is proud to announce Bere' Jewelers has been selected as the newest jewelry retailer to become part of its prestigious Preferred Jewelers International Network.
For more than 28 years, Bere' Jewelers has been one of the leading names for jewelry in the Pensacola region. As a well established American Gem Society jewelry store, Bere' Jewelers has grown with the community into a multiple brand jewelry powerhouse. Bere' Jewelers is committed to making every customer "feel at home" by providing personalized service backed by years of experience and a legacy of trust and integrity that consumers can count on.
As the newest member of Preferred Jewelers International, Bere' Jewelers joins an elite international network of independent retail jewelers who are dedicated to providing excellence in service, support and value, and also offer the Preferred Lifetime Nationwide Warranty, which is included at no additional charge.
The Preferred Lifetime Nationwide Warranty fully guarantees workmanship and materials on customer purchases. If service is required, the customer would simply go to a Preferred Jeweler and it will be repaired and serviced at no charge. The Lifetime Nationwide Warranty program also includes the replacement of any missing diamonds up to 0.20 ctw.
The addition of the Preferred Lifetime Nationwide Warranty will now give customers of Bere' Jewelers the benefit of around the clock protection and peace of mind for all of their fine jewelry pieces.
Find more information on Bere' Jewelers, visit the Bere' Jewelers website online at: http://BereJewelers.com or call (850) 477-6818