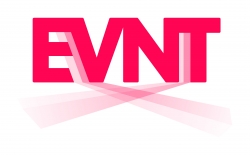 Brooklyn, NY, April 12, 2016 --(
PR.com
)-- EVNT, conceived as a production and design focused company and now a full service creative agency, is leaving Manhattan to relocate to Brooklyn. Since its launch in May of 2014, EVNT has made a significant mark in the event industry. With projects as high-profile as Oprah Winfrey's National Tour and NFL Activations at Super Bowl 50, EVNT is now expanding its services to include full experiential marketing campaigns. A move to Brooklyn will keep the company in the heart of style and innovation.
"Brooklyn is the coolest city on the planet, according GQ magazine," Business Development Director Shauna Gray said. "Since EVNT strives to be at the forefront of creativity and ingenuity in the experiential world, it seems a natural fit. Some of the best brands in the world are located right here in Brooklyn. This move will give us more personal interaction with them and immerse us in a cutting edge culture of thought and creativity."
The move to a new location allows the company to continue its commitment to treating their clients like family.
In just two short years, some of EVNT's clients and events have included:
· Oprah Winfrey's "The Life You Want" National Tour
· Coca-Cola's Flavor Zone at BET Fan Fest in Los Angeles
· NFL's Consumer Products Activation for Super Bowl 50 in San Francisco
· Barclaycard/US Airways "The World Got Bigger" campaign activation in Philadelphia
· Jaguar's Road Rally in Bridgehampton, NY
· Vevo's Shawn Mendes Video Release Sponsored by McDonald's Brooklyn
With so many major clients and massive events, the new location in Brooklyn will be ideal for being right in the heart of the action.
About EVNT: EVNT is a full-service creative agency, which ideates and executes innovative multi-platform events. A boutique agency with a full time staff of less than 15 people and headquartered in Brooklyn, EVNT has experience all over the country and prides itself on offering custom tailored services to meet each client's specific need. Apart from a stellar network of over 200 professionals, EVNT also has its own fabrication shop, trucks and warehouse.