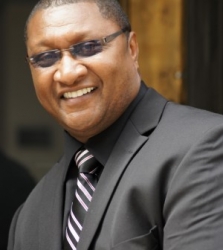 Baltimore, MD, April 09, 2016 --(
PR.com
)-- Presenting Event: Breaking the Chains with Mayor Franklin Deese's presentation has attracted and changed the lives of thousands across the country. Deese's message truly speaks to the heart of those struggling to find their purpose. Traveling around the globe to make a difference in the lives of others, Mayor Franklin Deese is breaking stereotypes and pushing his audience to release themselves from the prison of their minds.
Where:
Empowerment Temple
4217 Primrose Avenue
Baltimore, Maryland 21215
Doors Open at:
7:30 PM EST
Who is Mayor Franklin Deese?
Franklin D. Deese was just elected to serve his sixth term as Mayor to the town of Marshville, NC. He is the first and only African American elected to serve any Union County Municipality in that capacity in the County's 150+ years history. He was first elected to the office of Mayor in 2005.
Mayor Deese serves on several different boards, as well as in many civic and community organizations on a local and state level. Mayor Deese is a two time recipient of the prestigious Governor's Award. He was recognized as the Union County Minority Entrepreneur of the Year and was nominated for the WSOC Nine Who Care Award. He was chosen as the 2012 Citizen of the Year in Union County and is the recipient of the History Maker Award.
Mayor Deese speaks throughout the nation on a number of topics ranging from the mindset needed to get out (and stay out) of prison to starting a business and growing it to seven figures.
His formula for overcoming adversity by taking personal responsibility has inspired many listeners including students, entrepreneurs and former inmates. Born in the late 50's and reared during the turbulent unrest of the 60's, Mayor Deese came of age during a time of sexual revelation, drugs and street life. He fell victim to a system that punished those who overindulged.
In the 80's, he spent his early adulthood in the dismal crypts of a cruel and oppressive prison system. Convicted for robbery, he was ironically sentenced to a system designed to rob a person of all future potential. In 1989 he was paroled into society with the clothes on his back and $30.00 in his pockets; facing mountains that can only be imagined. By applying the powerful lessons of faith, focus and perseverance that he outlines in his best-selling book "From Inmate To Mayor," Franklin Deese has proven that there is no mountain too high to overcome.
Today he is the only African American in the Nation to serve over 10 years in the prison system and then be elected mayor in the same city. Mayor Deese owns a personal income tax preparation business that he started over twenty years ago that now spans two states.
He has five children, Shaunda (deceased), Kimberly, Tiffany, Franklin II, and Kamilah.
#MayorFranklinDeese
https://youtu.be/GIKBtqlDBcU