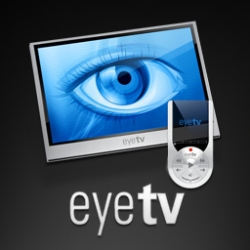 Las Vegas, NV, April 18, 2016 --(
PR.com
)-- After the sale of EyeTV from German consumer electronics manufacturer Elgato to Geniatech Europe GmbH, EyeTV will become an app-enabled life accessory. Geniatech, with over 15 years of experience in the TV business and software development, will take over the complete EyeTV product line. Both Geniatech's North American and European headquarters will collaborate to develop and expand EyeTV's hardware and software offerings which will be showcased at the NAB.
As more consumers make the change from Cable TV to media streaming, devices and technology also has evolved. Geniatech will reintroduce the EyeTV4 with its extremely successful ATSC and DVB-2 hardware to offer more HDTV-OTA channels than ever before with the highest standards and ease of use.
"We take pride in this global venture. EyeTV will continue to be a premium brand within the PC and Mobile TV market place," says Justin Boch, GM of EyeTV North America. "This is an exciting time for us. While we introduce the award winning EyeTV4 software with new look featuring a more modern user experience, we are, at the same time preparing to expand into more device support such as Apple TV, Amazon Fire TV, Android TV, Smart TVs and Chromecast, this will offer new and existing customers more choices for their TV viewing experience by using our EyeTV product line."
Home entertainment will reach a new height in the very near future when consumers worldwide will be able to enjoy their favorite movies and TV shows from anywhere at any time.
About Geniatech
Parent company of the Geniatech North America is the privately held Shenzhen Geniatech Inc., Ltd., the leading ODM / OEM manufacturer for smart TV -and video platforms for all areas of daily entertainment. Through consulting, development, design and manufacturing excellence, Geniatech supports its customers and partners' ecosystems in more than 42 countries. Geniatech supplies platforms, has realized innovative solutions from the industrial design in hardware and software for all operating (Windows, OSX, Apple TVOS, Android and Linux) & entertainment systems including smart & mobile TV platforms, IPTV / OTT middleware integration, APP / APK application Design, IPTV / OTT DRM integration for Microsoft PlayReady, Verimatrix, and Widevine and according to international standards certified manufacturing services.
Media Contact: Justin Boch, General Manager, Eye TV North America
(B) 213-426-0162 E: justin@eyetvusa.com
Website: www.geniatech.com
Twitter: geniatechglobal
Facebook: geniatechglobal