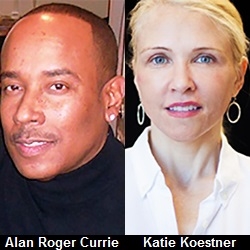 Wayne, PA, April 21, 2016 --(
PR.com
)-- Recent statistics show that no less than 20% of the women attending college in the United States will be raped and/or sexually assaulted at least once during their four years of college. Even more alarming is that the person who commits an act of sexual violence against them will more than likely be someone that they have engaged in at least one conversation or social interaction with prior to the act of sexual violence being committed.
The number of incidents of date-rape and sexual assault have increased so much in the last twenty years that The White House has gotten involved with their "It's On Us" campaign that is currently being championed by the Vice-President of the United States, Joe Biden.
Recently, Book Author and Professional Dating Coach Alan Roger Currie, has agreed to join forces with the Take Back The Night (TBTN) Foundation to help promote the message that sex should never take place until the desire to engage in sexual relations has been mutually agreed upon between both parties involved. TBTN is a not-for-profit organization that was founded by Katie Koestner, who is known for being the first woman to ever be publicly categorized as a victim of "date-rape," which represents when a woman (or man) has been sexually violated by someone who they are familiar with personally and socially, as opposed to being assaulted by a total stranger or brand new acquaintance.
Currie is an alumnus of Indiana University, where he attended classes on the main campus in Bloomington, Indiana as well as two of the satellite campuses in Gary (IU Northwest) and Indianapolis (IUPUI) before earning an undergraduate degree with a major in Economics and a minor in Psychology and Theatre & Drama.
Currie is best known as the author of many books designed to help single heterosexual men improve their interpersonal communication skills with women in today's dating scene. Currie's most popular book is titled, "Mode One: Let the Women Know What You're REALLY Thinking" which was first released as an eBook in 2001 and later a paperback and audiobook. Currently, Currie's best-selling book is titled "Oooooh... Say it Again: Mastering the Fine Art of Verbal Seduction and Aural Sex" which was released in 2011 and as an audiobook in March 2015.
"Even though my books encourage men to verbally communicate their sexual desires, interests, and intentions to women using risqué and even erotically explicit language at times, all of my readers know that I am very much against the idea of a man groping a woman or initiating physical and sexual activity with a woman without her expressed consent," said Currie, whose books promote condom use and safe sex, and heavily discourage the idea of first time sex taking place if a man or woman has consumed alcohol or drugs prior to sex taking place.
Currie has spoken to audiences in Atlanta, Chicago, Indianapolis, Las Vegas, Los Angeles, and New York City in addition to speaking to men and women in his hometown of Gary, Indiana. Currie has also worked with male and female clients in Amsterdam (Netherlands), Berlin (Germany), and London (England).
Currie is known for using a lot of sexually provocative language and profanity during many of his speaking engagements, but has made it known that he can modify his presentation if necessary in order to adapt to an audience full of college students and others with more conservative sensibilities. Currie said he once spoke to a church-based group that promoted premarital abstinence in June 2007 in Northwest Indiana, and that his 'Mode One' philosophy that emphasizes forthright discussions about sex between men and women was very well received by those in attendance.
Currie is the Host of a popular dating advice talk radio program on the BlogTalkRadio Internet Radio Network entitled, "Upfront & Straightforward." Currie is also the Host of an adults-only podcast program entitled, "The Erotic Conversationalist" where he interviews women about issues and subject matter related to female sexuality.
In addition to being the Founder of the Take Back The Night Foundation, Koestner is also the Director of Campus Outreach Services and the Creator of the "Respect My Red" Movement that promotes the objective of ending all forms of sexual violence against women.
Currie has been at odds with many other dating coaches, seduction gurus, and professional pickup artists who are a part of what is known as "The Attraction & Seduction Industry" or "Pickup Artist (PUA) Community" ever since he launched his career as a professional dating coach in 2006.
"There are many pickup artist types and other dating coaches who actually frown on the idea of a man waiting to receive consent from a woman before touching her physically and/or initiating sexual activity. Their argument is that too much verbal communication 'kills the mood' and 'destroys the sexual tension' between a man and a woman, which is all totally invalid. What I promote with my 'Mode One' philosophy is that men should always express their true sexual desires, interests, and intentions to women of interest in a highly self-assured, upfront, specific, and straightforwardly honest manner, and then wait for the woman to fully acknowledge that she wants sex to take place. Then, and only then, do you proceed with physical touching and sexual activity. This way of interacting with women protects both the woman and the man. No man wants to be falsely accused of date-rape in the same manner that no woman wants to be sexually violated," said Currie, who interviewed Koestner and one of the TBTN staff members, Amanda Blaugher, on a recent episode of "Upfront & Straightforward" that aired Thursday, April 14, 2016.
To listen to Dating Coach Alan Roger Currie explain his "Mode One" philosophy, please
Click Here
. More about Alan Roger Currie can be found at http://www.directapproachdating.com/about/.
Currie's eBooks and paperbacks are available on Amazon.com, and his audiobooks are available for purchase on Audible.com.
More about Katie Koestner can be found at http://takebackthenight.org/about-tbtn/.