AWESOME Announces Recipients of the 2016 ALL Award
Women's supply chain leadership organization to recognize achievements of Schneider Electric's Annette Clayton and Intel's Jackie Sturm.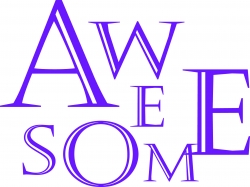 Des Plaines, IL, April 21, 2016 --(
PR.com
)--
AWESOME
(Achieving Women's Excellence in Supply Chain Operations, Management and Education) will present the AWESOME Legendary Leadership (ALL) Award to two highly accomplished supply chain leaders: Annette Clayton, Executive Vice President & Chief Supply Chain Officer of Schneider Electric, and Jackie Sturm, VP and General Manager of Global Supply Management Group, Intel Corporation.
Annette Clayton is responsible for a 12 billion euro operation comprised of 90,000 employees and more than 218 manufacturing factories and 100 distribution centers in 44 countries. She also oversees the company's India Commercial Sales zone and the Customer Satisfaction & Quality Environment & Real Estate organizations.
Jackie Sturm is responsible for all of Intel's strategic sourcing and procurement worldwide, delivering on solutions that meet stringent objectives across a complex and diverse set of businesses, technologies, and supply ecosystems. Her organization is a 7-time winner of Intel's prestigious Intel Quality and Achievement Awards and was most recently cited by Gartner as #4 in its Top 25 Global Supply Chains.
"More women are entering our field and watching to see how possible it is for women to advance to the highest levels of leadership," said Nancy Nix, AWESOME Executive Director. "Although our profession has been traditionally male, these impressive leaders are changing minds about who can lead. They are also outstanding because of their commitment to changing opportunities for other women -- their peers and the next generation."
The ALL Award was created in 2014 to recognize women supply chain leaders who have achieved extraordinary professional excellence and success, addressed challenges impacting opportunities for women in our field, and advanced the changing landscape of women's supply chain leadership.
The 2016 award presentation will take place on April 27, opening night of the
2016 AWESOME Symposium
being held April 27-29 at Nike World Headquarters near Portland, Oregon. NIKE, Inc. is the 2016 Symposium Host Sponsor.
AWESOME also will present its 2016 Company Leadership Award to Schneider Electric and Intel Corporation for creating environments where women are encouraged to excel and advance.
About AWESOME
AWESOME is an industry-wide women's leadership organization focused on advancing and transforming the future of supply chain leadership. AWESOME was founded in 2013 by Ann Drake, CEO of DSC Logistics, and has since grown to be a network of more than 750 women in senior supply chain leadership roles. The group's initiatives also include providing supply chain speakers for panels powered by AWESOME and distributing Reality Check, a listening-based record of discussions at AWESOME events. For more information: www.awesomeleaders.org.
Contact
AWESOME
Jennifer Nix
(847) 635-4960
www.awesomeleaders.org

Contact