Tigerlily Foundation Launches Comprehensive Program to Support Young Women with Metastatic Breast Cancer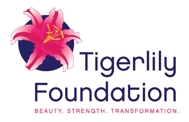 Reston, VA, April 26, 2016 --(
PR.com
)-- Tigerlily Foundation is excited to announce the re-design and launch of its Metastatic Young (MY) Living in Focus Empowered (LIFE) program offerings to provide comprehensive programming to meet the unique needs of younger women living with metastatic breast cancer (MBC).
Although women over 45 years old have higher incidences of breast cancer, younger women tend to have more aggressive breast cancers, are diagnosed at later stages, and have higher mortality rates - therefore, are at a higher risk. They are a largely under-recognized demographic – often lacking in targeted education and services.
Within this unique population is an even more underserved group - young women living with MBC. Young women living with MBC have unique challenges. They have to navigate treatment options, communicate with family, friends and children, healthcare providers, manage quality of life issues, end of life decision making and more. Young women living with MBC also feel that they don't have voice in the "pink" community of breast cancer; in addition to not having their population represented actively and effectively in the breast cancer advocacy community. Further, there are misconceptions about the needs of young women living with MBC as a whole - with a lot of focus on survivorship and "breast cancer survivors," while there is a great need to draw more attention to what many in the MBC community refer to as the "elephant in the room" - the young women who will live as cancer patients until they die. Tigerlily Foundation's MY LIFE Program offers several interventions to meet the needs of these young women; these program interventions were all designed with input, feedback and approval of young women living with MBC. Key to the development was the establishment of Tigerlily Foundation's MY LIFE Warrior Advisory Committee, comprised of advocates living with metastatic breast cancer, who provide leadership, insight and direction for Tigerlily Foundation's MY LIFE Program.
The MY LIFE Program partners with organizations including MET UP and the Metastatic Breast Cancer Project, spearheaded by Dr. Nikhil Wagle, MD. The MY LIFE Program includes the following offerings:
· Education: Educates young women, healthcare providers, caregivers and the public through web-based information, a downloadable guidebook, social media communication, podcasts, videos, print literature and stories.
· Support: Offers support through our MY LIFE Blog, Twitter Chats, Facebook page, MY LIFE Quarterly Newsletter and connection with other young women living with MBC.
· Financial Assistance: Provides financial assistance to young women living with MBC.
About Tigerlily Foundation: Tigerlily Foundation is a national breast cancer organization founded by Maimah Karmo in 2007, whose mission is to educate, advocate for, empower and support young women (15-45), before, during and after breast cancer. Learn more at www.tigerlilyfoundation.org. Find us on Facebook (TigerlilyFoundation); Twitter (@Tigerlilycares); or Instagram (Tigerlily Foundation).
According to the National Cancer Institute, breast cancer is the leading cause of death in American women ages 15-54. More than 250,000 women age 40 and under in the U.S. will be diagnosed with breast cancer during their lives, and more than 13,000 women are diagnosed annually. Visit www.tigerlilyfoundation.org to join our movement and provide lifesaving resources to young women.
Contact
Tigerlily Foundation
Angela Sabharwal
888-580-6253
www.tigerlilyfoundation.org

Contact