Dementia Society Taps Aging Specialist for Advisory Council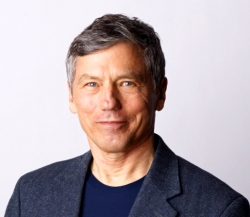 Doylestown, PA, April 26, 2016 --(
PR.com
)-- Noted aging expert and author Michael Baird Fossel, MD, PhD, has been appointed to the advisory board of the Dementia Society of America. He will serve as a medical consultant on dementia-related illnesses.
"The Dementia Society of America is honored to have Dr. Fossel serve as an advisor," said Kevin Jameson, DSA founder and president. "His valued experience and opinions will provide a huge asset to our organization."
Dr. Fossel began studying aging – particularly with an emphasis on premature aging syndromes – at Stanford University, where he earned his doctorate degree in neurobiology and his medical degree from Stanford's School of Medicine. He has been a member of numerous scientific organizations, including the American Association for the Advancement of Science, the American Aging Association, the American Gerontological Society, and the Alzheimer's Association ISTAART.
His most recent book, "The Telomerase Revolution," was lauded in a review by The London Times. The Wall Street Journal named it one of 2015's "Best Books for Science Lovers." At the book's core is the premise that human aging is a result of our cells' aging. As our cells age, the telomeres (the ends of our DNA strands), shorten. Cell maintenance fails and we age. If the telomeres can be lengthened – resetting these links through use of the enzyme telomerase – theoretically, aging can be reversed.
If the treatment were to be deemed successful, it would be a panacea to those heading into their twilight years.
"I don't think I know anyone who hasn't a friend or relative affected by Alzheimer's disease," Dr. Fossel said – just one of a variety of dementia-related afflictions that are thought to affect 1 in 9 Americans ages 65 and older. It became more personal when a member of his own family – his mother – bore that unfortunate burden.
With 30 years of practical experience in the field of aging, and now with his work exploring telomerase therapies, Dr. Fossel is confident that researchers are heading down the right path when it comes to finding the key to how and why we age.
Dr. Fossel is founder and president of Telocyte, a biotech firm intent on curing Alzheimer's disease. While Telocyte noted that animal trials have already proven effective, the company is hoping to get FDA approval for clinical human trials beginning in 2017.
Through diligent research, science has been able to make obsolete deadly diseases such as smallpox, he said. "We're at the point where in the near future I think we can take something like Alzheimer's disease and make it something that's no longer part of our future, but part of our past."
Contact
Dementia Society of America
Sandra Moyer Dehaven
844-336-3684
www.dementiasociety.org

Contact