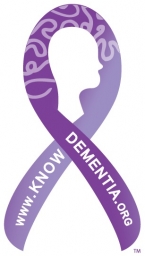 Mission Statement
Educate. To significantly raise the awareness in America to the spectrum of conditions collectively known as Dementia, including but not limited to: Mild Cognitive Impairment; Alzheimer's Disease; Mixed Dementia; Young Onset Dementia; Vascular Dementia; Dementia with Lewy bodies; Frontotemporal Dementia; Parkinson's with Dementia; Multiple Sclerosis with Dementia; and Dementia resulting from Traumatic and/or Chronic Brain Injury (commonly refered to as CTE, and usually sports-related), among many others.
Provide. To make available, non-medical, easy-to-understand Dementia awareness materials and resources for individuals, small businesses, larger corporations, civic organizations and communities-at-large. We also underwrite monthly programs within continuing care communities and in public Dementia-friendly forums, that emphasize meaningful therapies for those living with Dementia, and their caregivers, such as: Audible Arts- Music & Singing; Dance & Movement; Visual Arts; and Touch & Sensory Stimulation.
Recognize. To encourage those that provide: exemplary Dementia caregiving; counseling; support; engagement; develop prevention initiatives; and create innovative products, services and solutions.
We believe that every American and each employer in America should know the facts about Dementia, and therefore our trademarked call-to-action is simply, KNOW DEMENTIA!®