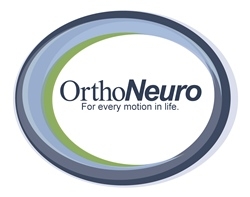 Columbus, OH, May 02, 2016 --(
PR.com
)-- OrthoNeuro announced today that they will add two new surgeons to their team of 25 distinguished doctors. Dr. Rodney Comisar and Dr. Gary Millard will join the multi-specialty physician group in August 2016.
"We are excited to welcome Drs. Comisar and Millard to our practice," said Dr. Carl Berasi, President and CEO of OrthoNeuro. "Their exceptional reputation and surgical skills utilizing the most current technologies and techniques in the areas of sports medicine and hand surgery align with our mission to provide excellent orthopedic care to our patients and the communities we serve."
Dr. Comisar is a board certified, fellowship-trained orthopedic surgeon who specializes in sports medicine related injuries. He will offer a full spectrum of sports medicine surgery, including arthroscopy and minimally invasive procedures. Dr. Comisar's special areas of interest include: multi-ligamentous knee injuries/dislocations; ACL injuries/reconstruction; rotator cuff injuries/tears; patellar instability/dislocation; proximal hamstring ruptures; shoulder instability; and shoulder arthritis including total shoulder replacement and reverse total shoulder replacement. Dr. Comisar currently serves as team physician for Denison University, and Licking Heights High School.
Dr. Comisar completed his undergraduate studies at Harvard University in Boston, Massachusetts where he played football and rugby. He is a graduate of the University of Cincinnati College of Medicine in Cincinnati, Ohio and completed his orthopedic residency at Northwestern University Medical School in Chicago, Illinois. At the conclusion of his residency, he traveled to Houston, Texas, where he completed a Sports Medicine Fellowship at Baylor Sports Medicine Institute. Dr. Comisar received a subspecialty certification in Sports Medicine.
Dr. Millard is a board certified, fellowship-trained orthopedic hand surgeon specializing in hand and upper extremity care and surgery. He serves as team physician for Olentangy Liberty High School and as a consulting team physician for the Columbus Blue Jackets of the National Hockey League and Ohio University.
He completed his undergraduate studies at the University of Witwaterrand, Johannesburg, South Africa and Franklin Pierce College in Rindge, New Hampshire. He received his received his medical degree from the University of New England College of Osteopathic Medicine, Biddeford, Maine and completed his orthopedic residency at Oklahoma State University, Hillcrest Health Center in Oklahoma City, Oklahoma. Following residency, Dr. Millard completed an AO ASIF Trauma Fellowship at Tampa General Hospital in Tampa, Florida and a Hand Surgery Fellowship at Baylor University in Houston, Texas.
Drs. Comisar and Millard are now accepting new patients. They will begin treating patients on August 1st at the OrthoNeuro Pickerington, Dublin, Downtown, and Westerville locations. To schedule an appointment, please contact OrthoNeuro at 614-890-6555 or visit the OrthoNeuro website at
www.orthoneuro.com.
OrthoNeuro
OrthoNeuro is a multidisciplinary center of board-certified physicians specializing in orthopedic surgery, neurology, spine surgery, and physical medicine and rehabilitation. With offices in Westerville, New Albany, Downtown, Dublin, and a new Pickerington location, OrthoNeuro is committed to providing patients throughout Greater Central Ohio with convenient access to an exceptional patient care experience.