To Commemorate Yom Hashoah Documentary Double Feature to Screen at the Museum of Jewish Heritage on May 3
Director Debbie Goodstein Explores Her Family's History Over 70-Year Span in Separate Films Made 25 Years Apart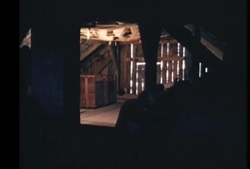 Los Angeles, CA, May 03, 2016 --(
PR.com
)-- In commemoration of Holocaust Remembrance Day, the New York premiere of "Echoes from the Attic" and its iconic prequel, "Voices from the Attic" both directed by filmmaker Debbie Goodstein, will be screened at the Museum of Jewish Heritage in Manhattan on Tuesday, May 3 at 4:00 p.m. and at Thursday, May 12, at the UA Court Street & RPX in Brooklyn. The screenings will be followed by a discussion with director Goodstein and her aunt, Holocaust survivor Sally Frishberg.
The films tell the intimate yet epic story of Goodstein's family in Poland and the Polish family who rescued them and then hid them in their attic during the Nazi Occupation. Spanning over seventy years, the films explore the often tense and distant relationship between the two families and its effect on both the Jewish refugees and their Polish rescuers.
It is the story of the triumph of an enduring bond, forged in war, tempered by compassion and made resilient by love. "Voices from the Attic" was made in 1988. Goodstein returned to Poland 2 decades later to do a follow-up film, "Echoes from the Attic," that was completed in 2015.
More about the film:
http://www.echoesfromtheattic.com/
Debbie Goodstein is a writer-director whose other work include: "Mighty Fine" (2012) starring Chazz Palminteri and Andie McDowell and "Saying Kaddish" (1991)
The Museum of Jewish Heritage is located at 36 Battery Place, New York. For more information visit the museum's website at communications@mjhnyc.org or call (646) 437-4202. Tickets can be reserved online at https://898a.blackbaudhosting.com.
For tickets to the Brooklyn screening, please visit: https://tugg.com/events/97662
Contact: Deborah Gilels, LA Media Consultants
818-758-6509
Contact
LA Media Consultants
Deborah Gilels
818-758-6509
www.lamediaconsultants.net

Contact