NexGen Networks Steps Up Western US Presence with New Space in the Seattle Westin Building Exchange
Expanded holding at the strategic Northwest data center will reduce latency for key paths to the Far East for financial trading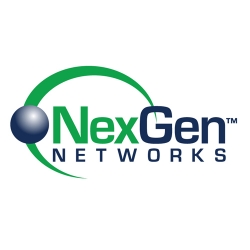 Seattle, WA, May 04, 2016 --(
PR.com
)-- NexGen Networks, the premier provider of fiber optic-based network solutions to the world's top financial services firms and global enterprises, has announced a new agreement with the Westin Building Exchange (WBX) to add to NexGen's capacity in the iconic Seattle carrier hotel, the Pacific Northwest's largest data center and network interconnection hub. The new NexGen infrastructure offers clients strategic access to critical network paths to the Western US and Asia.
"NexGen Networks prides itself on the ability to offer our clients services at the highest-quality data centers in the most critical digital hubs around the world, and the Westin Building Exchange is an information-age landmark that has only grown in relevance over the years," says NexGen's SVP of Business Development Edward Lawson. "This location affords us a strong presence in the low-latency and Far East traffic patterns of today's financial world, while also allowing us to direct traffic through our Western Canada network via our Vancouver point of presence."
NexGen's expanded presence at the WBX will provide easier traffic patterns for NexGen internet customers, allowing them to ride a single network for internet traffic traveling to and from the US and the Far East. NexGen's presence will allow for easy access for Cloud connectivity such as Amazon Web Services. Furthermore, it allows NexGen to increase its survivability in the Northwest with dual backbone rings connecting the existing domestic US network into this peering point.
"As the home of several public and private peering exchanges as well as the larger public clouds, the WBX allows NexGen Networks the ability to marry its global network into a critical hub and distribution point," says Michael Boyle, Strategic Business Analyst for the WBX. "The wealth of private interconnections at our facility help bring down costs for service providers as well as end users, while offering low latency, physical security, reliability, and an unmatched variety and redundancy of network connections."
About NexGen Networks
NexGen Networks,
http://www.nexgen-net.com
, is the premier provider of tailored, high-capacity communications services to carrier and enterprise customers. NexGen Networks is committed to delivering cost-effective, custom solutions coupled with superior industry expertise, service and support that allows for unparalleled time to market connectivity. It offers a comprehensive suite of facilities-based services including: Ethernet, SONET, Wavelength, Dark Fiber, Internet Access, Colocation and more. Its fiber optic network leverages unique rights-of-way that deliver connectivity to the major metropolitan areas in North America, Europe and the Far East. While consistently building upon its private and public IP and Ethernet expertise and evolving its capabilities to continually meet the needs of its customers, large and small, it has continued to maintain a superior standard of customer service and support.
About the Westin Building Exchange
The Westin Building Exchange is one of the leading interconnection facilities in North America. Located at the crossroads of telecommunications in Seattle, the WBX affords neutral interconnection points to Asian, Canadian, European and American network service providers, carriers, and Internet service providers. Tenants have access to virtually every major carrier and service provider in the region through extensive copper, fiber, Global Meet-Me Room™ and the new WBX MMR 2.0™ as well as interconnection to other networks via the Seattle Internet Exchange (SIX) and the Pacific Northwest Gigapop (PNWGP).
Contact
NexGen Networks
Jeff Barth
800-310-2501
www.nexgen-net.com
Media Contact:
James Erickson, Sr. VP of Sales
(212) 360 - 2374

Contact