TriFoil Installs Russia's First 3D Optical Imager in Novosibirsk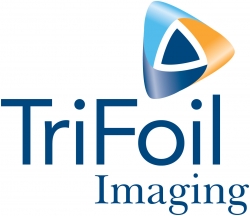 Chatsworth, CA, May 17, 2016 --(
PR.com
)-- In February 2016, TriFoil Imaging in collaboration with GenMedica Baltic Ltd and assistance of BioVitrum Ltd installed Russia's first 3D Optical imaging system, the
InSyTe FLECT/CT
. The system was installed under the operation of Prof. Evgeny Zavyalov, head of SPF Vivarium Department of Experimental Animal Genetic Resources the Federal Research Center Institute of Cytology and Genetics the Siberian Branch of the Russian Academy of Sciences.
"TriFoil is honored and excited to have been chosen to provide the Institute of Cytology and Genetics SB RAS with our state of the art FLECT system. ICG SB RAS's selection of FLECT's powerful combination of true 3D optical imaging with CT further validates the positive impact it brings to preclinical research," said Vice President of Sales and Marketing Sean Pitts. "We look forward to working closely with them to ensure they get the most from the technology." "The uniqueness of this equipment is combination of computed tomography for small animals and True 3D optical tomography which allows us to observe anatomical reference of the animal and processes that take place at molecular level on the combined image," said Jurijs Dmitrijevs, specialist of GenMedica Baltic Ltd.
Prof. Evgeny Zavyalov, head of SPF Vivarium, "There are similar systems but only this advanced system provides true 3D whole body optical imaging. The InSyTe FLECT/CT system will be used for experimental oncology. The optical imaging will allow for more detailed studies in the field of cardiology, neurology and other areas of science."
TriFoil Imaging's state-of-the-art digital molecular imaging products include the InSyTe Series, the first pre-clinical bench-top nuclear and optical imaging systems with in-line CT, the Triumph II, a tri-modality PET/SPECT/CT system, the eXplore CT-120 In-vivo Micro CT scanner and the LabPET solo able to be integrated with any cryogen-free 3.0T MRI and. There are now over 319 installations worldwide.
About the Institute of Cytology and Genetics SB RAS
The Institute of Cytology and Genetics, Siberian Branch of the Russian Academy of Sciences (ICG SB RAS) is one of the earliest research institutions of the Siberian Branch. It ranks among the largest biological institutes in the world. The institute maintains leadership in many promising fields of genetics, breeding, cell and molecular biology, evolutionary and physiological genetics, systems biology, biotechnology, and biomedicine. http://www.bionet.nsc.ru/en
About GenMedica:
GenMedica Baltic Ltd is a specialist in laboratory consumable supplies for academic and commercial science. Leaders in laboratory animal imaging equipment consulting.
http://www.genmedica.eu
About BioVitrum
BioVitrum works on the Russian medical and life science market. Since 2001 BioVitrum has grown into one of Russia's leading distributors. BioVitrum is proud to have established relationships with world-class innovative companies. BioVitrum employs over 200 people who are busy promoting, selling and supporting all products, along with a logistics network actively working in all regions of Russia and Kazakhstan. http://www.biovitrum.ru/en/
About TriFoil Imaging
Leading research laboratories around the world depend on TriFoil Imaging (formerly Gamma Medica – Ideas Pre-Clinical) technology to meet all their advanced in-vivo molecular imaging needs. The InSyTe™ Series is the first benchtop imaging series that includes a full X-Ray CT. The system can be purchased with either FLECT(Optical), SPECT or PET imaging modalities with or without a CT. Founded in 2001 and now owned by Capital Resource Partners, TriFoil is headquartered in Chatsworth, California.
www.trifoilimaging.com
Contact
TriFoil Imaging
Beth Silverman
855-844-1020
trifoilimaging.com

Contact
Multimedia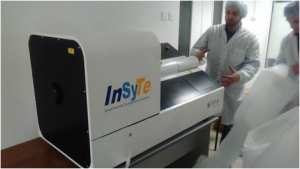 See TriFoil engineers install the new system at the Inst. of Cytology and Genetics.